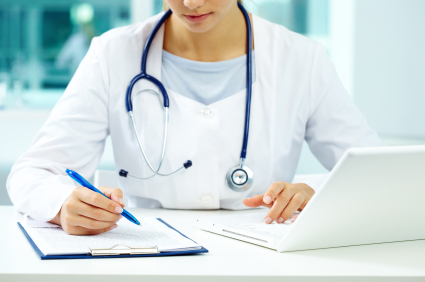 Northwestern University Feinberg School of Medicine was the first institution to offer a Master of Science in Healthcare Quality and Patient Safety. The degree program, a collaboration between The Graduate School and Feinberg offered through the Institute for Healthcare Studies, started in 2006. Its fifth class graduates June 2012.
The two-year, part-time degree program consists of eight courses and a two-quarter capstone project. Topics covered in the coursework include healthcare quality context and measurement, healthcare disparities, accountability and public policy, safety interventions and practices, health information technology, and risk assessment methods. In their second year, students take a business course which is taught by distinguished faculty from Northwestern's Kellogg School of Management.
The master's program is based around an executive educational model, which allows students to continue their professional careers or medical school while enrolled.  In addition to the master's degree, Northwestern offers a certificate program for healthcare professionals who want to acquire an in-depth overview of these fields and a faculty development program which is designed specifically for faculty to master effective educational approaches for integrating quality and safety in to the medical education curricula. 
These programs do not require students to live in the Chicago area as students come to Northwestern's Chicago Campus for a series of classroom-based intensive sessions and complete the independent study and capstone project remotely.
 "At Northwestern, it is understood that addressing the quality and safety problems in the systems and processes of the delivery of care is as important as new breakthrough technologies. Given the magnitude of the problem, substantive education is required as ad-hoc individual learning will not address the problem," says Donna Woods, PhD, EdM, co-director of the programs.
2009 graduate of the program, Kevin O'Leary, MD, MS, associate chief of division of hospital medicine at the medical school, says "I thought that my knowledge of healthcare quality and patient safety was pretty good before I started the program. However, it was only after I had started the program that I realized what I didn't know."
The program concludes with a capstone project where students design, implement, and evaluate a quality or safety improvement project. A recent graduate's capstone project helped to develop a quality and safety curriculum for the Physician Assistant Program.
Woods hopes to enroll more medical students in the combined MD/MS program at Feinberg and would like to see healthcare quality and patient safety education follow in the footsteps of public health education.
"Our focus is on leadership, engaging others in understanding the need for improvement, and building it into the system so that it isn't individually driven," Woods says.
"If the goal of the program is to produce leaders in these fields, then they will certainly accomplish their goal," says 2011 graduate of the program, James Brandman, MD, MS, clinical practice director in the division of hematology/oncology at Feinberg. 
David Bentrem, MD, MS, assistant professor of surgery at the medical school, who completed the certificate program in 2010, says, "I think the people who come through these programs will ultimately make healthcare better.  This is incredibly important work."
To learn more about these programs, please visit www.feinberg.northwestern.edu/ihs/education.