New Hope for HIV Vaccine
Gates Foundation grant supports scientist's quest to develop new vaccine concept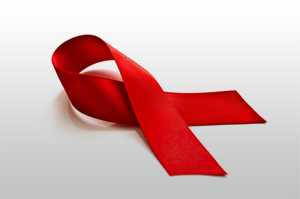 The road to finding a vaccine for HIV has been long and frustrating — marked by false starts and grave disappointments. Several vaccine candidates have been tested, including two that made it to Phase III clinical trials, but, in the end, all failed. Meanwhile, the number of HIV-positive individuals worldwide has grown to a staggering 40 million. Now a Northwestern University scientist with an apt name and a novel idea has restored some hope to the desperate situation.
Thomas J. Hope, PhD, professor of cell and molecular biology at the Feinberg School of Medicine, has been awarded a $5.5 million grant under the Collaboration for AIDS Vaccine Discovery (CAVD), a program supported by the Bill & Melinda Gates Foundation, to develop a new concept for a mucosal antibody-based HIV vaccine. The vaccine potentially could prevent humans from contracting the virus by altering the ability of the virus to reach tissue-resident immune cells, which protect the body from illnesses and foreign substances.
"Developing a protective vaccine against HIV is a critical goal for global health," Hope says. "I'm very excited to see researchers from Northwestern join other teams in the CAVD to work together toward this goal."
What makes Hope's strategy different from the promising vaccines of the past is his goal to protect against infections through mucosal surfaces rather than directly neutralizing the virus. Hope currently leads a team of experts in mucosal responses, mucus, proteomics, gene expression and systems analysis from Northwestern, Harvard University, the University of North Carolina, and the U.S. Military HIV Research Program. This diverse team will continue to aid him in his goal.
His project has three main components: (1) to define the characteristics of antibodies leading to an optimal reduction in HIV transport; (2) to characterize natural responses in the cervical mucus of HIV-infected women; and (3) to define the responses in the mucus of participants in upcoming RV305 and RV306 trials leading to a decrease in virus transport.
During the preparation of the grant proposal, the Office of Research Development (ORD) at Northwestern supported the project management for the proposal development. ORD, led by Fruma Yehiely, liaised with the University's Office for Sponsored Research in Chicago, the department of cell and molecular biology in the Feinberg School, the McCormick School of Engineering and Applied Science, Northwestern's Innovation and New Ventures Office and the external investigators on Hope's team.
The Gates Foundation launched the CAVD in July 2006 to accelerate the pace of HIV vaccine development. The CAVD provides funding for a range of innovative strategies aimed at designing an effective HIV vaccine. For more information, visit www.cavd.org.
Members of the media, please contact Megan Fellman via e-mail or at (847) 491-3115 for more information about this story.