Combined MD, Masters of Public Health Degree Offers Students a Diverse Medical Education Focused on Public Health, Policy
For medical students with a special interest in public health issues and policy, Northwestern University Feinberg School of Medicine offers the combined Doctor of Medicine/Master of Public Health (MD/MPH) degree.
MD/MPH students are taught alongside health care professionals and doctoral students in biological and social sciences and have the opportunity to apply their newly acquired skills both locally and internationally. The program, which currently enrolls 53 joint MD/MPH students, is fully accredited by the Council on Education for Public Health. It is one of the few programs in the United States that allows students to receive both degrees in four years.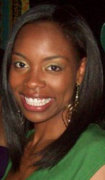 Brittne halford enrolled in the program because she plans to practice in underserved communities.
"Students enter the MD/MPH program because they are interested in being physicians who make a difference for entire communities in addition to treating individual patients," says Rowland W. Chang, MD/MPH, professor of preventive medicine, medicine, and physical medicine and rehabilitation. "They see themselves as future educators, advocates, activists, and change agents. Our students are interested in studying risk factors for disease and evaluating treatment effectiveness."
Chang says graduates of Feinberg's MD/MPH program pursue every imaginable field ― from those that are closely associated with public health, such as pediatrics, general internal medicine, family medicine, and obstetrics/gynecology, to those that may seem less connected, like radiology, anesthesiology, and surgical specialties such as orthopaedics and urology.
"Some of our students go beyond the immediate area to obtain public health experience in Africa, Asia, and Latin America," says Chang. "Our former students are spread throughout the United States and some have even served abroad in places like Malawi, Sudan, and Antarctica."
MD/MPH candidates, such as second-year student Brittne Halford, say the program develops physicians who are aware of the social determinates of health, a boon for those interested in practicing medicine in underserved communities.
"We study the underlying issues from people seeking health care in America," Halford says. "Ultimately, I want to work in an underserved area, and through this program we investigate how patients' health care in those places are affected by environmental factors."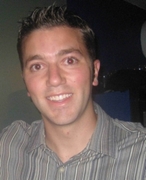 MD/MPH Student Ethan kosova developed an interest in epidemiology research and governmental policy through the program.
"Because the MPH courses aren't necessarily science oriented, the answers aren't cookie-cutter clear. The things we discuss are colored by personal experiences, and the program is more rewarding in that sense. "
Ethan Kosova, a third year student in the program, agrees:
"We are able to get involved in something academic outside of the medical school classes. It's easy to get swept up in the basic science focus during the first couple of years. Taking public health classes at the same time lets you experience a different side of academia."
While immersed in their studies, candidates are encouraged to pursue topics not necessarily associated with the MD degree. Kosova, for example, has developed an interest in epidemiology research and governmental policy while studying at Feinberg.
"I am extremely glad that I chose the MD/MPH program. I don't know exactly how I will use my dual degree, but I am excited by the possibilities it presents and the doors it will open. The opportunity to attend a top tier medical school with access to a challenging and convenient public health program has allowed me to capitalize on my interests in ways that would not have been possible had I gone to school outside of Feinberg," Ethan says.
For more on the MD/MPH program, visit their website.