Medical Scientist Training Program Prepares Students for Careers as Physician-Scientist
Each year, about 15 students enter the Northwestern University Medical Scientist Training Program (MSTP) to pursue a combined Doctor of Medicine/Doctor of Philosophy (MD/PhD) degree. This program, supported by the National Institutes of Health (NIH), involves two years of pre-clinical medical education, followed by three to five years of doctoral thesis research and a final 15 months of clinical clerkship training.
Students can complete their thesis research in one of the life and physical sciences, such as cancer biology, genetics, microbiology, neuroscience, chemistry, or engineering, or in interdisciplinary or collaborative research. Graduates of the program typically pursue careers in academic medicine, in the pharmaceutical or biotechnology industries, or at governmental or private research institutes.
David Engman, MD, PhD, professor of pathology and microbiology-immunology at Northwestern University Feinberg School of Medicine and director of the MSTP program, says Northwestern has one of the largest and most prestigious MD/PhD programs in the country.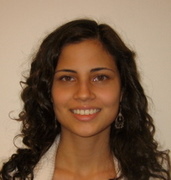 Jessica Schulte, a fifth year MD/PHD student, selected Feinberg because of the school's system-based approach to teaching.
"MSTP students at Northwestern lead the nation in the number and percentage of students holding extramural fellowships," Engman says. "Approximately one third of our students receive these individual, prestigious fellowships from the NIH and other federal and private agencies per year."
Jessica Schulte, a fifth year MD/PhD student and rising third year graduate student, says she selected the MSTP program at Northwestern in part because of its curriculum structure.
"The system-based approach to education at Feinberg is a welcome change from the traditional subject-based learning used at other schools," she says, explaining that the system-based approach means learning related materials within the same system (renal, cardiovascular, etc.) concurrently.
"Also, student groups are small, which facilitates better learning and independence among students," she adds.
Brian Emmer, an eighth year MD/PhD student and a fourth year medical student, selected the Northwestern MSTP program for its broad training in basic science research and clinical medicine.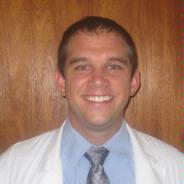 Through MSTP, eighth-year student Brian Emmer has had the opportunity to perform hundreds of experiments with DNA, proteins, and cells, as well as provide clinical care in a wide variety of specialties.
"The best part of the program is its combination of depth and breadth," he says. "I have had the opportunity to perform hundreds of experiments with DNA, proteins, and cells, and also to take care of hospitalized patients, deliver babies, and scrub in for surgeries. Collectively, these experiences give me the foundation on which to build my medical and scientific career."
Set to graduate in May of 2011, Emmer says that the faculty and researchers he has had the opportunity to work with at Northwestern further prove that he made the right choice when he decided to enroll at the University.
"I feel fortunate to have so many brilliant people dedicated to my education," he says.
For more information about this program, please visit the MSTP web site.