Feinberg Welcomes Public Health Expert Ciro de Quadros to Campus on Feb. 23 for Guest Lecture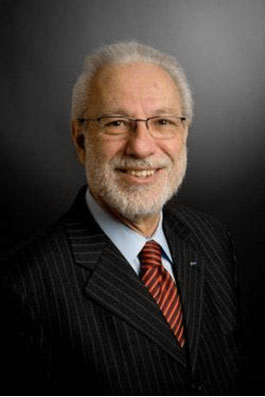 Ciro de Quadros, MD, MPH, executive vice president of Sabin Vaccine Institute.
Northwestern University Feinberg School of Medicine will welcome Ciro de Quadros, MD, MPH, executive vice president of Sabin Vaccine Institute, to the Chicago campus on February 23. Dr. de Quadros is an internationally renowned public health expert who specializes in vaccine preventable diseases. Click here to view Dr. de Quadros' biography.
"Dr. de Quadros has played a key role in some of the most important stories in modern medicine, including the eradication of small pox, the elimination of polio from the Western hemisphere and the development of vaccination programs that save millions of lives each year," says Shannon Galvin, MD, assistant professor of medicine at Feinberg and associate director of the Center for Global Health. "We are honored that he would share with us his expertise and insights."
During his visit to Northwestern, Dr. de Quadros will present a guest lecture, "Lessons Learned from Global Immunization Strategies: Smallpox, Polio and Measles to …" The lecture will be held on Tuesday, February 23, 2-3 p.m. in the Daniel Hale Auditorium of the McGaw Pavilion (240 E. Huron). To register for the event, RSVP to Carolyn Baer.
The event is sponsored by Feinberg's Center for Global Health, the Feinberg Department of Family and Community Medicine, Northwestern University's Program in Public Health, Northwestern University's International Program Development, and the Robert R. McCormick School of Engineering and Applied Science's Center for Innovation in Global Health Technologies.