Dr. Woodruff Receives Mentoring Honor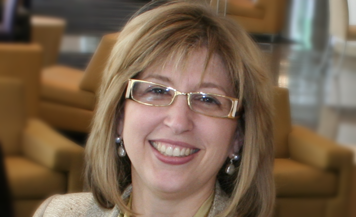 Dr. Woodruff
Teresa K. Woodruff, PhD, was selected by members of the Medical Faculty Council as the 2009 Mentor of the Year.
Dr. Woodruff is the director of the Institute for Women's Health Research, the director of the Oncofertility Consortium and a professor in the Obstetrics and Gynecology Department. She was also recently honored as the 2009 Distinguished Women in Medicine and Science by the Women Faculty Organization.
The Medical Faculty Council (MFC) established the Mentor of the Year award in 2008 to recognize outstanding faculty who have demonstrated a deep commitment to fostering the professional growth and development of their junior faculty colleagues. The MFC believes that mentoring is critical to the growth of faculty and is the foundation for development of the next generation of leading medical educators. This award is an opportunity to encourage such relationships throughout FSM. A total of fifteen highly deserving faculty from departments across the medical school were nominated this year.