Stealthy Gene Network Makes Brain Tumors Flourish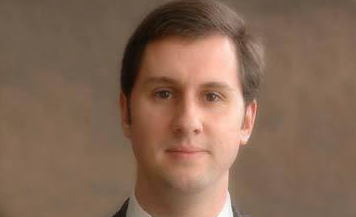 Dr. Bredel
The brain tumor afflicting Sen. Edward Kennedy—a glioblastoma—is the most aggressive and wily form of brain cancer. It has foiled researchers' decades-long efforts to thwart its explosive growth in the brain. The lethal tumor – the most common brain tumor in humans—nimbly alters its genes like a quick-change artist to elude treatments to destroy it.
But scientists from Northwestern University Feinberg School of Medicine have discovered the formidable tumor's soft underbelly. They have identified a network of 31 mutated genes that stealthily work together to create the perfect molecular landscape to allow the tumor to flourish and mushroom to the size of an apple in just a few months.
Northwestern researchers have also identified a new gene, Annexin A7, a vital guard whose job is to halt tumor growth and whose level in the tumor predicts how long a glioblastoma patient will survive. The genetic landscape of glioblastomas eliminates Annexin A7 by wiping out its home base, chromosome 10.
The discoveries help researchers understand the tumor's vulnerabilities and offer new targets for therapies to treat the disease.
"These 31 genes are the kingpins in what you could call an organized crime network of genes that enable the tumor to grow with breathtaking speed," said Markus Bredel, M.D., director of the Northwestern Brain Tumor Institute research program, assistant professor of neurological surgery at the Feinberg School and the principal investigator of the two studies reporting these new findings. "These 31 genes are highly connected to and affect hundreds of other genes involved in this process." Bredel also is a member of the Robert H. Lurie Comprehensive Cancer Center of Northwestern University.
The studies are published in the July 15 issue of Journal of the American Medical Association.