Blood Drive Slated for October 3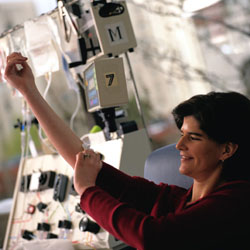 In cooperation with the American Red Cross, medical students at the Feinberg School of Medicine are organizing a blood drive on Monday, October 3, to aid those in need in the Gulf Coast region affected by Hurricane Katrina.
The blood drive will be held from 10 a.m. to 4 p.m. in Conference Room A in the Feinberg Pavilion of Northwestern Memorial Hospital, 251 East Huron Street, Chicago. Both previous donors and new donors are encouraged to participate. For additional information on donating blood, visit www.redcross.org/donate/give/
Registration forms will be available on Northwestern's Chicago campus prior to the blood drive. For more information about the blood drive, contact the Office of Student Programs and Professional Development at 312/503-0433.