Dr. Philip Greenland Appointed to New Post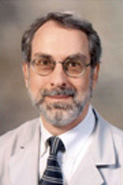 Philip Greenland, MD, chair of the Department of Preventive Medicine at the Feinberg School of Medicine since 1991, will assume the newly created post of executive associate dean for clinical and translational research, effective September 1.
Dr. Greenland will step down as department chair but continue as the Harry W. Dingman Professor of Cardiology. Rowland W. Chang, MD, MPH, professor of preventive medicine and of medicine and director of the MPH program, will serve as interim department chair.
Among Dr. Greenland's responsibilities in his new role will be working with Feinberg School units to assess clinical research infrastructure needs, coordinating the development of new services including a computerized clinical research record system, overseeing implementation of a strategic plan for clinical and translational research, and spearheading clinical research training.
Dr. Greenland earned his bachelor's degree from Williams College in Massachusetts and his medical degree from the University of Rochester (New York). He completed a residency in internal medicine at Strong Memorial Hospital in Rochester and a cardiology fellowship at the University of Minnesota. He was a faculty member at the University of Rochester before joining Northwestern. His research, teaching, and clinical interests focus on the prevention of cardiovascular diseases. He is the author or coauthor of more than 180 articles, book chapters and monographs on topics related to heart disease prevention.
Since January 2004 Dr. Greenland has served as editor of Archives of Internal Medicine, published by the American Medical Association.