Public Invited to Free Lecture on Genetic Testing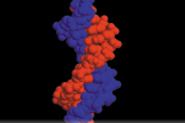 As part of its ongoing effort in public education, the Feinberg School of Medicine's Center for Genetic Medicine is holding a free lecture for the public, "Genetic Testing and Common Disease." Learn how genetic testing will be applied to common diseases such as cancer, diabetes, and Alzheimer's disease. This is the second of the Silverstein Lecture series, funded by the Herman M. and Bea L. Silverstein Medical Research Fund for Genetic Medicine.
The same lecture will be presented twice. The first is scheduled for Tuesday, April 22, from 7:30–9 p.m. in Northwestern Memorial Hospital's Pritzker Auditorium, Feinberg Pavilion, 3rd Floor, 251 East Huron St., Chicago. The second will be held Wednesday, April 23, from 7:30–9 p.m.at the Kellogg Cancer Care Center Auditorium, Evanston Hospital, 2650 Ridge Avenue, Evanston, Illinois. Receptions will follow both lectures at 9 p.m.
The Silverstein Lecture Series, an initiative of the Center for Genetic Medicine, is a forum in which the public may learn about the latest in genetic testing and where it might lead in the next 5–10 years. About half of the 90-minute program will be dedicated to the lectures and half to audience questions.
This month's series features three distinguished faculty members from Northwestern University's Feinberg School of Medicine: Boris Pasche, MD, PhD, assistant professor of medicine in the Division of Hematology/Oncology and director of the Cancer Genetics Program; J. Larry Jameson, MD, PhD, Irving S. Cutter Professor and chair, Department of Medicine; and Teepu Siddique, MD, Abbott Laboratories Duane and Susan Burnham Research Professor in the Department of Neurology and director of the Neuromuscular Disorders Program.
The Silverstein Lecture Series is free and for the public. For more information,call 312/695-1222 or visit www.cgm.northwestern.edu/.