Browsing: "Radiology"
Disease Discoveries
Iron nanoparticles could be one day used to attack cancer cells, according to a recent Northwestern Medicine study.
Campus News
Listen to a selection of the most popular episodes of the Breakthroughs podcast series produced in 2019, including a possible Amish fountain of youth, artificial intelligence, the rise of food allergies and more.
Disease Discoveries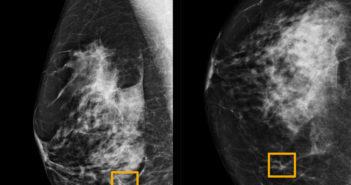 An AI model predicted breast cancer in mammograms more accurately than radiologists, reducing false positives and false negatives, according to a new study.