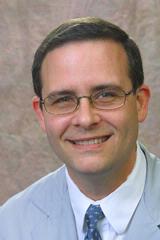 The Supreme Court's decision in Dobbs v. Jackson will have significant implications for the ability of pregnant people to access healthcare, according to a recent Northwestern University panel.
The panel included faculty from the Feinberg School of Medicine, the Pritzker School of Law and the Medill School of Journalism, Media, Integrated Marketing Communications.
In June, the Supreme Court overturned precedent set in the 1973 Roe v. Wade ruling that conferred a right to abortion. The Dobbs v. Jackson ruling has already made a broad impact with dozens of states banning or severely limiting abortion.
"These issues are significant ones for our city and state, as Illinois has strengthened protections of the right to abortion while nearby states have more restrictive laws," said Hari Osofsky, JD, PhD, dean and Myra and James Bradwell Professor of Law at Pritzker School of Law.
According to Cassing Hammond, MD, associate professor of Obstetrics and Gynecology in the Division of General Obstetrics and Gynecology, the number of abortions performed every year in Illinois could double.
"That is an astounding thing to consider," Hammond said.
The ruling will also complicate care for pregnant people, whether or not they are seeking abortion. Miscarriages, ectopic pregnancies and even contraception care is now fraught in states which have limited abortion, Hammond said, especially in those which have criminalized standard medical practice with "vigilante laws" that could be used against physicians.
The ruling could also affect medical training, according to Hammond, as medical schools and academic medical centers in states which have limited abortion need to consider how to train students and doctors legally and safely in abortion procedures and abortion-related complications.
However, Hammond urged medical providers to not give up — Hammond is part of the Illinois Coalition of Abortion Providers (ICAP), a loose organization that has members from across the Midwest and is coordinating to handle the expected surge of patients to Illinois.
"Now is the time to take action and do something positive for patients," Hammond said.