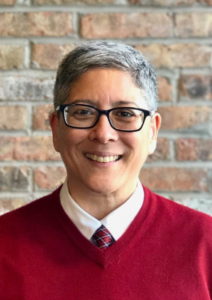 The Institute for Sexual and Gender Minority Health and Wellbeing (ISGMH) hosted an annual Pride Panel in celebration of Pride month, held virtually on June 14.
The panel invited national leaders, advocates and activists from the LGBTQ community to discuss their current efforts and share their thoughts about pressing topics impacting the community.
"For many in the LGBTQ community, Pride month is both a celebration and a fight for increased rights. The panelists brought that dualistic nature of Pride to the forefront in their discussion, as they spoke about what Pride means to them personally, the anti-LGBTQ bills across the country, and the things that bring them joy," said Brian Mustanski, PhD, professor of Medical Social Sciences and of Psychiatry and Behavioral Sciences and director of ISGMH.
This year's panel was moderated by Kim Hunt, executive director of Pride Action Tank, a social justice lab devoted to improving outcomes and opportunities for LGBTQ communities. The project is a part of the AIDS Foundation Chicago, where Hunt also serves as an advocacy advisor.
This year's panelists featured Lauren E. Miller, MSc, MSW, LSW, a crisis counselor with the Rape, Abuse and Incest National Network (RAINN), Imani Rupert-Gordon, executive director of the National Center for Lesbian Rights (NCLR), and Kim Fountain, PhD, deputy CEO of the San Diego LGBT Community Center and board member for the National Asian Pacific American Women's Forum.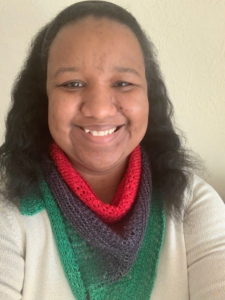 "For me, it means collective action and celebration. Pride is a time where globally we see each other," said Fountain, who was recently named among the honorees for the Chicago Mayor's Office's celebration of Asian American and Pacific Islander History Month and for the Cook County State's Attorney's Pride Awards.
Miller said that in her experience as someone who identifies with intersecting identities, Pride can also come with challenges.
"Sometimes I feel like I have to fight for my place at the table, because even within the marginalized spectrum, I feel like as a Black, native, disabled woman, sometimes I'm pushed to the corner and I have to fight with other marginalized folks. I feel like the struggle is real, which can be sad and overwhelming, but at the same time, I'm also really glad it's here and I enjoy the parts where I am seen," said Miller, who was recently named a Natalie Haimowitz Postgraduate fellow with WomenCare Counseling and Training Center in Evanston, Ill.
Rupert-Gordon said that for her, Pride provides an opportunity to invite others to learn from different voices and groups within the LGBTQ community. Prior to serving as executive director of NCLR, she served as the Executive Director for Affinity Community Services and director of the Broadway Youth Center, part of Howard Brown Health, in Chicago.
"We don't always have that spot and not everyone is interested in listening to it all year, but when we're talking about it in Pride month, hopefully it's a little easier for folks to talk about all year," Rupert-Gordon said.
Panelists shared their perspectives on several issues, including what it means to be seen in the LBGTQ community, how each panelists' work helps others in the community to be seen, as well as what they think a liberated future for LGBTQ individuals would look like.
"We started hosting our annual Pride Panel last year with the mission of amplifying the lesser-heard voices of LGBTQ folks, and particularly LGBTQ folks of color, engaged in advocacy and community work. This year's panel brought together four extraordinary women whose conversation about Pride, legislative attacks on trans kids, intersecting identities, reproductive rights and womanism/feminism captivated the audience," said Jagadīśa-devaśrī Dācus, PhD, MSSW, research assistant professor and associate director of ISGMH.
ISGMH was founded in 2015 and is the first university-wide institute in the country focused exclusively on research to improve the health of the sexual and gender minority (SGM) community. The institute's mission is to connect scholars from numerous disciplines within the SGM community to forge collaborations and stimulate innovative research to improve SGM health and wellbeing.