Lowe announces he is stepping down, Sorond named new vice dean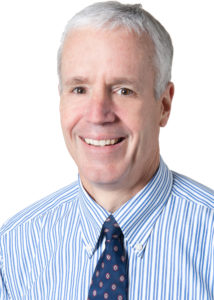 After 14 years of distinguished leadership in faculty affairs, William Lowe, Jr., MD, the Thomas D. Spies Professor of Genetic Metabolism, has announced that he will be stepping down as vice dean for Academic Affairs effective September 1st.
Lowe will be succeeded by Farzaneh Sorond, MD, PhD, the Dean Richard H. Young and Ellen Stearns Young Professor and chief of Stroke in the Department of Neurology and associate dean for Faculty Development.
"I have been honored to serve as vice dean for Academic Affairs for the last 14 years. It has been a great pleasure to work with Eric, a tremendous team of colleagues in the Dean's office as well as department chairs and faculty throughout the medical school. Together, we have accomplished much, but I believe that it is a great time for new leadership. I have been working with Farzaneh in her role as associate dean for Faculty Development, and I am confident that she will bring new ideas and energy to the vice dean position," Lowe said.
"Bill has been a transformative leader, supporting Feinberg's faculty members in achieving their goals and advancing their careers, while simultaneously supporting the medical school's missions of research, education, and service. His commitment to our faculty's growth and success has been nothing short of extraordinary," said Eric G. Neilson, MD, vice president for medical affairs and Lewis Landsberg Dean. "Bill leaves our Faculty Affairs Office with even stronger momentum in cementing our status as a world-class academic medical center."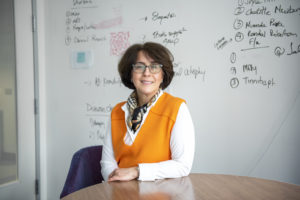 After stepping down, Lowe will remain the Thomas D. Spies Professor of Genetic Metabolism in the Division of Endocrinology. He will continue his research on maternal metabolism during pregnancy and its association with newborn and childhood outcomes as well as long-term outcomes in mothers. To date, he has authored more than 150 peer-reviewed scientific publications on the topic.
"It is a privilege to follow in Dr. Lowe's footsteps and to have the opportunity to support the advancement and promotion of our talented faculty, both scientists and clinicians. My priority will be to implement programs and policies that foster equity and entrepreneurial opportunities for faculty at all levels and across all tracks with the goal of elevating medical discoveries and healthcare delivery," Sorond said.
In 2014, Lowe was elected a fellow of the American Association for the Advancement in Science, the world's largest general scientific society, for his distinguished contributions to the intersection of genetic and endocrine research.
In addition to his research, Lowe is a widely acknowledged educator and mentor and is recipient of five outstanding teacher awards from the Feinberg School of Medicine. He's also held leadership roles for various professional societies and organizations and has served on the editorial boards of peer-reviewed academic journals, including the American Journal of Physiology and Endocrinology.
Lowe earned his medical degree from the University of North Carolina in 1980 and completed his residency in medicine at Beth Israel Medical Center in Boston in 1983. He then completed a fellowship at the National Institutes of Health National Institute of Diabetes and Digestive and Kidney Diseases in their diabetes branch. In 1993, he joined Feinberg faculty as associate professor of Medicine in the Division of Endocrinology and is a board-certified endocrinologist at Northwestern Memorial Hospital.