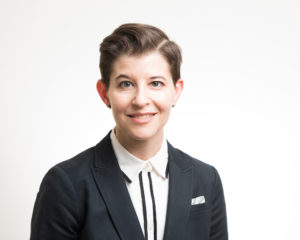 Supporting research projects that partner scientists and individuals with diverse lived experiences is an area of growth for the research enterprise. At Feinberg, the Alliance for Research in Chicagoland Communities (ARCC), a program of the Center for Community Health, is helping move the needle forward by facilitating equitable and collaborative community-academic research partnerships between Chicagoland communities and Northwestern Medicine investigators which aim to address health inequities through community-engaged research.
ARCC was co-founded in 2008 by the late Virginia Bishop, MD, MPH, and Jen Brown, MPH, current co-director of ARCC and lecturer of Preventive Medicine in the Division of Public Health Practice, with the recognition that those who best understand community-engaged research are not those at an academic institution, but in the community. ARCC is a program of the Center for Community Health serving the Institute for Public Health and Medicine (IPHAM) and the Northwestern University Clinical and Translational Sciences (NUCATS) Institute.
"The knowledge for addressing health equity comes from communities most impacted by inequities, and that understanding comes from lived experience." Brown said. "Only by leveraging, centering and building from that knowledge in combination with scientific methodological expertise can academia identify questions, design studies and pivot findings to implementation and action. We must start with that."
Change from Within
At the core of ARCC's operations is its steering committee, which is comprised of community- and faith-based organizations, the Chicago Department of Public Health and Chicago Public Schools, in addition to Northwestern Medicine investigators. The committee serves as the participatory governance body for ARCC, having established from the beginning ARCC's mission and areas of focus: commitment to equity and engaged research, capacity for engaged research, funding for research and actionable research findings.
ARCC supports community-engaged research, including community- based participatory research, through community-academic research partnership facilitation, capacity-building workshops, seed grants, and advocacy for supportive institutional policies, among other activities and publicly available resources. Simultaneously, ARCC continuously works to shift the research enterprise's idea of trust, according to Brown.
"The truth is that institutions hold the power and privilege, so we are the ones that must change so that we are worthy of the community's trust," Brown said.
As co-director of ARCC, Brown increases community voice in the research decision-making process at Northwestern and in the the larger research enterprise. For example, community leaders always accompany Brown or ARCC staff to any engagement ARCC is invited to. Serving alongside Brown is Shehara Waas, community co-director of ARCC, who forms sustainable relationships between communities and research organizations in order to amplify community-driven perspectives and leadership in research.
"If you want to have health equity and systems change, the important thing to realize is that much of how the research enterprise works has been very elitist — it's really cut community out and hasn't centered the idea of power sharing," Waas said. "So, the closer we get to community driving the agenda, the closer we can get to real systems change and a real understanding of what health equity is."
Facilitating Health Equity Research
In partnership with NUCATS and Northwestern Memorial Hospital, ARCC's seed grant program supports local community-academic research partnerships and projects that aim to address health inequities. To date, the program has distributed over $1.25 million to more than 90 community-academic partnerships, which include a community lead from a local community organization and an academic lead from Northwestern. Funding distribution is overseen by ARCC's steering committee, who also provides extensive feedback to all applicants. In the last year, the ARCC's seed grant program was restructured to have a stronger focus on racial equity and addressing the root causes of inequities.
Recently, ARCC supported a project partnership between Northwestern Medicine's African American Transplant Access Program (AATAP), NUGoKidney and the Endeleo Institute. The project aims to mitigate food deserts — areas with limited access to affordable healthy food — as well as improve outcomes for patients with kidney disease in predominantly Black communities in Chicago.
"This project represents an intervention that is backed by research, but also concordant with community-reported need — it is how community partnerships should be," said Dinee Simpson, MD, assistant professor of Surgery in the Division of Organ Transplantation, director of AATAP and a co- principal investigator of the project.
"We're living in a city where, inexplicably, there are barriers to opening food pantries in the community. Yet food deserts are allowed to proliferate in these very same neighborhoods. So, our collaborative aims to address and mitigate a perfect storm contributing to health disparities that are actually expanding the life expectancy gap in Black communities," said Melvin Thompson, executive director of the Endeleo Institute.
Another project recently supported by ARCC is the Mind Wellness Compass Program, co-led by Aderonke Bamgbose Pederson,'15 MD, '18, '19 GME, instructor of Psychiatry and Behavioral Sciences, and Nancy Asirifi-Otchere, program director at the United African Organization, a coalition of African community-based organizations that promotes social and economic justice, civic participation and empowerment of African immigrants and refugees in Illinois.
The program will improve the understanding of mental health stigma and increase access to mental health services for African Americans and Black immigrants in Chicago. Currently, the team is conducting needs-based assessment surveys and focus groups to collect data on mental illness stigma in these communities.
"By centering the voices of lay community members, we are more likely to understand the specific experiences of individuals that lead to limited engagement in mental health services. Some members of the community shared that they feel therapy is designed for white individuals and they sometimes feel judged by their primary healthcare providers when discussing their mental health or emotional wellbeing," Pederson said.
ARCC also facilitated a partnership between Maryann Mason, PhD, associate professor of Emergency Medicine, and Mary Roberson, EdD, executive director of the Northern Illinois Recovery Community Organization. Their project seeks to address and dismantle health- related barriers for persons of color in recovery from substance misuse.
"After speaking and meeting in person with Dr. Mason, our interest for the subject matter aligned and we began our work together," Roberson said. "Our work in the opioid overdose arena intersected and our work to highlight communities of color was a natural fit."
During interviews, these individuals revealed a perceived lack of patience from healthcare providers and a lack of knowledge and experience in navigating the healthcare system as barriers. Most individuals also reported having diabetes, hypertension and heart disease.
"We've identified three approaches that might help people of color in recovery better access and manage good healthcare for their chronic conditions," Mason said. "These are based on ideas for interventions that connect people to healthcare providers and systems but also educate healthcare providers and systems about the lived experience of persons of color who are in recovery. We are looking forward to identifying funding to help implement a top priority approach."
As ARCC continues to expand its impact, Brown said the center will continue to develop stronger community accountability, in that ARCC's success will be evaluated and measured by the communities and research stakeholders it serves. Continuing anti-racism work is also at the top of ARCC's agenda, as well as creating a more bi- directional community-engaged research process, where both community and academic partners participate in setting research agendas.
"When we started ARCC, doing community-engaged research was much more thought of at the project and partnership level. "Brown said. "A lot can happen at that level, but it will be a lot harder if the systems, structures and institutions in which people are doing that work from don't change."