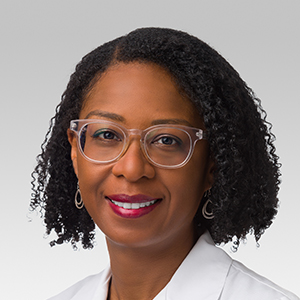 A new project led by Northwestern Medicine investigators aims to mitigate food deserts — areas with limited access to affordable healthy food — as well as improve outcomes for patients with kidney disease in predominantly Black communities in Chicago.
The project is a partnership between Northwestern Medicine's African American Transplant Access Program (AATAP), NUGoKidney, and the Endeleo Institute, a non-profit member organization of the Trinity United Church of Christ focused on creating a culture of health in Chicago's South Side neighborhood of Washington Heights.
"There has been so much research about the barriers to health equity for communities of color, but far fewer interventions. Our three groups have worked together previously supported by a seed grant from the Alliance for Research in the Chicagoland Communities. That work included community conversations where the residents of the Washington Heights community identified access to healthy food and education about healthy food choices as barriers to kidney health- and this is certainly supported in the medical literature. Therefore, this project represents an intervention that is backed by research, but also concordant with community-reported need — it is how community partnerships should be," said Dinee Simpson, MD, assistant professor of Surgery in the Division of Organ Transplantation, director of AATAP and a co-principal investigator of the project.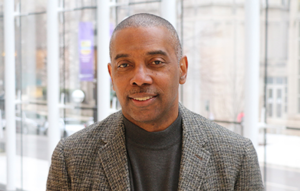 The project will expand on the Endeleo Institute's recent establishment of a food pantry in Washington Heights by adding healthy food access and nutrition programming, support groups and educational resources to help guide community members in making better food choices that can help improve disease, with a specific focus on kidney disease. The team will also develop an action plan for food justice advocacy in the neighborhood.
"We're living in a city where, inexplicably, there are barriers to opening food pantries in community. Yet food deserts are allowed to proliferate in these very same neighborhoods. Our collaborative aims to address and mitigate a perfect storm contributing to health disparities that are actually expanding the life expectancy gap in Black communities," said Melvin Thompson, executive director of the Endeleo Institute and a co-principal investigator of the project. Thompson is also a community partner on the Northwestern University Clinical and Translational Sciences (NUCATS) Institute Executive Council.
The project is supported by Northwestern's Racial Equity and Community Partnership grants program, which is currently supporting 21 projects aimed to advance racial equity and build partnerships with community-based organizations, as well as a partnership development seed grant from the Alliance for Research in Chicagoland Communities (ARCC) through the Center for Community Health.