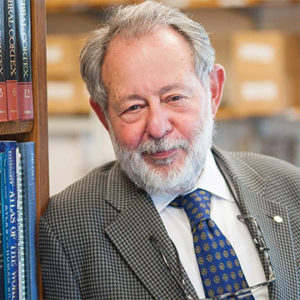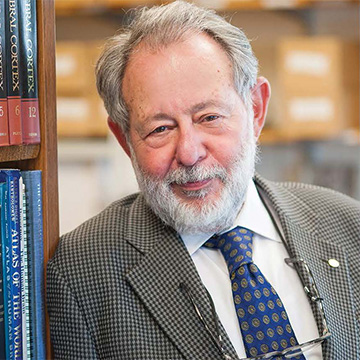 More than 350 participants attended the Mesulam Center for Cognitive Neurology and Alzheimer's Disease's virtual PPA Conference on March 26, which featured keynote speakers and group support sessions for persons living with Primary Progressive Aphasia (PPA), their families and care partners.
The all-day conference began with a plenary session featuring keynote speakers Emily Rogalski, '07 PhD, professor of Psychiatry and Behavioral Sciences, Darby Morhardt, PhD, LCSW, research professor in the Mesulam Center and professor of Preventive Medicine in the Division of Public Health Practice, Angela Roberts, MA-SLP, PhD, assistant professor of Communication Sciences and Disorders at the Northwestern School of Communication, and M. Marsel Mesulam, MD, the Ruth Dunbar Davee Professor of Neuroscience, chief of Behavioral Neurology in the Department of Neurology and director of the Mesulam Center.
During his keynote address, Mesulam outlined the history of PPA, which he is credited for first identifying and naming in the early 1980s, and its three known types: semantic (difficulty with word recognition), logopenic (difficulty with word finding) and agrammatic (difficulty with word order and fluency).
Each type of PPA is associated with a different kind of disease that causes disruption and impairment of neural circuity in the left side of the brain, according to Mesulam. Because of this, the approach to treating PPA has three steps: to ensure the diagnosis is accurate, to determine the disease subtype to tailor appropriate speech therapies, and to identify the underlying disease to determine appropriate biological treatments or clinical trials.
"It's not possible to have a single silver bullet for all PPA; personalized care is essential. Every patient is different and deserves a different approach and a different intervention," Mesulam said.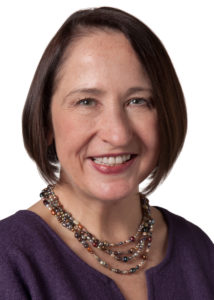 Mesulam also shared patient stories showing life after PPA, highlighting the resilience and creativity of his patients after receiving diagnosis of PPA who have since acquired non-verbal hobbies and occupations, such as painting and writing, that have improved their quality of life.
Next, Morhardt discussed the importance of relationships and maintaining communication and connection through the course of PPA, both for persons living with it and their families.
"No two people with PPA are alike and no two families are alike in their needs for care and support but maintaining and enhancing quality of life is the ultimate objective," Morhardt said.
Morhardt introduced two individuals living with PPA and their families to discuss their experiences, concluding the morning with a final Q&A session with the keynote speakers. The conference's afternoon sessions included group support sessions for persons living with PPA  and their families to ask questions, receive support and share supportive resources. For healthcare professionals, there was a session led by Mesulam Center clinicians to discuss clinical care for persons living with PPA.
The Mesulam Center for Cognitive Neurology and Alzheimer's Disease is a nationally funded center committed to providing quality care through affiliated care sites and investigating the causes and clinical characteristics of neurodegenerative diseases, including PPA, Alzheimer's disease, frontotemporal degeneration and mild cognitive impairment, and translate those findings to benefit patients and explore the neural foundations of behavior and cognition in health and disease.
This year's PPA Conference was supported by The Association for Frontotemporal Degeneration, The Alzheimer's Association National Office, CarePatrol Chicago, Chicago Methodist Senior Services, CJE Senior Life and Gentle Home Services, Dutton Casey & Mesoloras, PC, Home Instead Senior Care and Peck Ritchey, LLC.