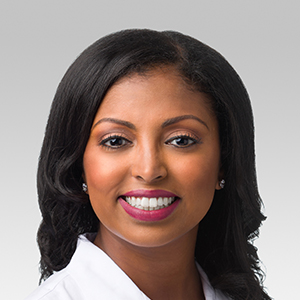 Linda Suleiman, MD, '17 GME, assistant dean of medical education and director of Diversity and Inclusion at the McGaw Medical Center of Northwestern University, and Quentin Youmans, '15 MD, '18 GME, chief fellow in cardiology, have been included in the National Minority Quality Forum's 2021 "40 Under 40 Leaders in Minority Health" list.
The list honors clinicians, patient advocates, investigators and policy makers whose efforts are committed to improving patient outcomes and building sustainable healthy communities. Suleiman and Youmans, who are married, were nominated by Diane Wayne, '91 MD, the Dr. John Sherman Appleman Professor of Medical Education, Marianne Green, MD, the Raymond H. Curry, MD, Professor of Medical Education and vice dean for Education, and Clyde Yancy, MD, MSc, the Magerstadt Professor of Cardiology and vice dean for Diversity and Inclusion.
"I am incredibly honored. I have admired all the past awardees and drawn significant inspiration from their work in many disciplines to address health disparities," Youmans said. "The health and wellbeing of marginalized communities has been thrust to the forefront due to the COVID-19 pandemic and police violence. I hope that the work that each awardee has done inspires the next generation of thought leaders in this space."
Suleiman, who is also an assistant professor of Orthopaedic Surgery, said, "I am honored to be named alongside my colleagues as this year's National Minority Quality Forum 40 under 40 Leaders in Minority Health. It has been a challenging year with unexpected health trials and worsening health disparities for our minority communities. I am proud to work alongside these leaders in advocating for our patients through education, research and policy."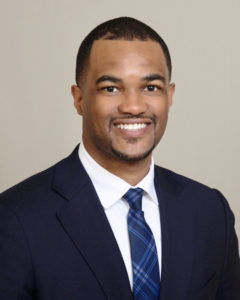 Suleiman said her passion for pursuing medicine and her dedication to addressing health disparities was inspired by her childhood experiences of watching her tribe in Somalia treat musculoskeletal injuries with limited experience, knowledge and resources. Suleiman added that she was also inspired by her mother, an anesthesiologist and now a community worker serving immigrant populations in Somalia.
According to Suleiman, medical professionals can actively address and reduce health and social disparities exacerbated by the COVID-19 pandemic by focusing on issues of access and cost.
"In my view, our physical function allows us to work, support our families, maintain our cardiovascular health and mental wellbeing. These disparities can be overcome through health literacy, cultural competency, informed consent and shared decision making," Suleiman said.
Youmans said he became interested in medicine at an early age, and equity and justice were two principles instilled in him by his parents when he was growing up. In regard to addressing health disparities, Youmans said he is most passionate about diversifying the training and physician workforce while ensuring inclusion and promoting community outreach and engagement.
"It is well-established that physicians from underserved backgrounds are more likely to care for patients in underserved communities," Youmans said. "Regarding community engagement, outreach alone is not enough: We need to move toward a model where community members are active partners in care delivery so that we better understand the challenges and better address the needs of our communities."
The National Minority Quality Forum assists healthcare providers, professionals, administrators, investigators, policymakers, and community and faith-based organizations in delivering appropriate health care to minority communities.
Suleiman and Youmans will receive their awards during the 2021 National Minority Quality Forum's Leadership Summit on Health Disparities and Spring Health Braintrust Virtual Summit, which will be held April 26-27.