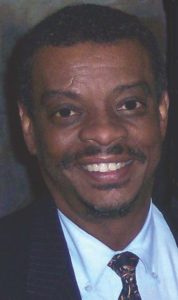 James Hill, '74 MD, '79 GME, professor of Orthopaedic Surgery, received the 2020 Diversity Award from the American Academy of Orthopaedic Surgeons.
The award recognizes members who have distinguished themselves by their commitment to making orthopaedic surgery more representative of and accessible to diverse patient populations. Hill, a former chief of staff at Northwestern Memorial Hospital, has dedicated much of his career to advocating for diversity in medicine and orthopaedic surgery.
"Northwestern has allowed me the opportunity to reach out and help others who do not always have the same opportunities," Hill said. "It's an honor for me, and it's an honor to be here at Northwestern, where diversity and inclusion are part of the fabric of the institution."
Hill participated in the 1968 Bursar Office sit-in as an undergraduate student, where more than 100 students occupied the Northwestern University Bursar's Office and other administrative buildings for 38 hours to raise awareness of discriminatory campus policies and racial insensitivity.
Hill credits this experience for awakening a social justice streak in himself, one that persisted throughout his career.
"This galvanized my activism," Hill said. "I realized that even as one grain of sand on the beach of the world, I could make change."
During the late 1970s, Hill provided orthopaedic care to underserved communities in Ethiopia, and later served on the boards of the Dr. Martin Luther King, Jr. Boy's & Girls Club and the New City YMCA Human and Community Development Center.
Hill also served on the board of trustees at Talladega College, Alabama's oldest historically black liberal arts college, and is a founding member of the J. Robert Gladden Orthopaedic Society, an organization dedicated to increasing diversity in orthopaedic surgery, eliminating health disparities and teaching culturally competent orthopaedic care.
During his time at Feinberg, Hill served on diversity and inclusion committees and sponsored and mentored underprivileged students from high school through medical school — all while providing care at several Chicago hospitals.
However, this work is far from finished. Hill said events like the COVID-19 pandemic demonstrate the continued persistence of health disparities, and points to a lack of diversity amongst medical professionals as a contributing factor.
"There's many social determinants of health, but we know that one cause of inequality is a lack of physicians who look like their patients in these communities," Hill said. "We need to improve that pipeline to increase the number of diverse physicians available to underrepresented minority populations."
The American Academy of Orthopaedic Surgeons, founded in 1933, is a professional organization for orthopeaedic surgeons and other clinicians focused on musculoskeletal health.