As the COVID-19 pandemic stretches into the summer, it continues to heavily impact every area of medicine. Scientists are scrambling to develop effective treatments while care providers attempt to mitigate COVID-19's impact on the elderly, people with pre-existing conditions and vulnerable minority populations.
There are also second-order effects due to the strain on the medical system, and it will take great effort and care to maintain access to services like pregnancy termination and keep up with continuing medical education requirements.
Several recent editorials published by Feinberg faculty have explored the large and complex issues medicine is grappling with, from COVID-19's devastating impact on African-American communities to the difficulty in maintaining critical care standards in the face of an unprecedented pandemic.
COVID-19 and African-Americans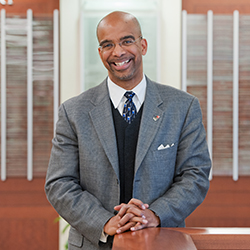 Even in a short time, clinicians and scientists have learned much about complications that put patients at risk of worse outcomes from COVID-19. Older age, hypertension, diabetes, obesity and cardiovascular diseases are associated with worse outcomes — these co-morbidities often have widespread effects and none of this is completely unexpected.
However, persons who are African-American or black are contracting COVID-19 at dramatically higher rates and are more likely to die from the disease, an extremely sobering example of the consequences of health disparities, according to Clyde Yancy, MD, the Magerstadt Professor, vice dean for Diversity and Inclusion and senior author of an editorial published in JAMA.
How medicine responds to this challenge will define health disparities for a generation, Yancy said.
"I was born in Louisiana and experienced life in the deep South. I will never forget what it felt like to grow up black with limited means," said Yancy, who is also chief of Cardiology in the Department of Medicine and a professor of Medical Social Sciences. "But I will always embrace the power of hope, vision and resiliency. Those memories still fuel my energies today."
In Chicago, more than 50 percent of COVID-19 cases and nearly 70 percent of COVID-19 deaths involve African-American or black individuals, even as they only make up 30 percent of the population.
"I was not surprised to see disparities emerge as the COVID-19 pandemic erupted, but the pain we've felt is an unconscionable observation," Yancy said. "To see such an intense clustering of cases, including deaths, in just five neighborhoods on the South Side is the clarion call. One cannot look away and let this pass."
The root causes of these differences require further study, but rigorous science offers the best path forward, according to Yancy. Clinicians and scientists will need to work to understand both how physical issues like inflammation contribute to worse outcomes, and how social determinants of health like education, housing and food security can be leveraged in disease prevention.
While the pain suffered has been immense, Yancy hopes that medicine can rise to this challenge — not just returning to "normal," but creating a better equilibrium, with a more resilient public health system and stronger safety nets for our communities.
"If ever there was a galvanizing moment to more definitively address healthcare disparities, COVID-19 is it," Yancy said. "I do not believe that a civil society allows a segment of the population to experience this kind of disproportionate suffering."
Don't Abandon Rational Intensive Care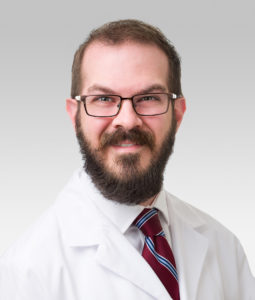 As hospitals mobilize to treat large numbers of COVID-19 patients, they face the challenge of treating a novel disease without firmly established treatment guidelines. While some clinicians have used novel or repurposed therapies, Benjamin Singer, '07 MD, '10 GME, assistant professor of Medicine in the Division of Pulmonary and Critical Care, urges care providers not to abandon the tested principles of intensive care.
"Our view is that the ICU is already optimized to care for patients with severe viral pneumonia, including COVID-19, and that use of novel or repurposed therapeutics should be avoided outside of controlled clinical trials or until there are signals from these trials," said Singer, also an assistant professor of Biochemistry and Molecular Genetics and first author of the editorial published in the American Journal of Respiratory Cell and Molecular Biology.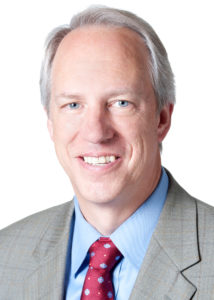 Using untested therapies on an ad-hoc basis prevents potential harms or benefits from being clearly recorded, defined and published in a peer-reviewed process, which may negatively impact the development of COVID-19 therapies in the long run, according to Richard Wunderink, MD, professor of Medicine in the Division of Pulmonary and Critical Care and senior author of the editorial.
"We want to come out of this pandemic knowing better what works or doesn't work for COVID-19 patients," Wunderink said.
Maintaining Access to Reproductive Healthcare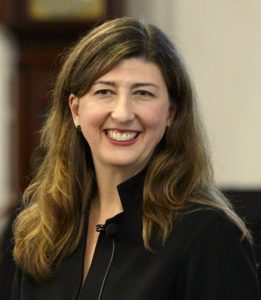 As healthcare systems in the United States are stressed by hundreds of thousands of COVID-19 cases, it's imperative to maintain access to reproductive health procedures like abortion, according to Katie Watson, JD, associate professor of Medical Social Sciences and senior author of an editorial published in the New England Journal of Medicine.
"Abortion care is obviously very time-sensitive, so when states try to close clinics under the pretense of saving PPE, patients denied care will either be forced into later procedures, risky self-induced procedures, travel to out-of-state clinics that heightens COVID-19 exposure risk for themselves and others during their trip, or continuing unwanted pregnancies," said Watson, who is also an associate professor of Medical Education and of Obstetrics and Gynecology.
Physicians who provide abortion care are vulnerable to political attacks cloaked as pandemic response because of the controversy surrounding pregnancy termination, Watson said, and that has pushed the procedure into small, easily-targeted clinics.
In addition, patients seeking abortion are disproportionately poor. Therefore, supporting vulnerable women as autonomous decision-makers requires medical professionals and public health advocates to strengthen the delivery system for reproductive healthcare, according to Watson.
Triage of Patients with Heart Disease during the COVID-19 Pandemic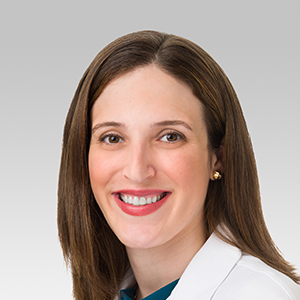 Even during this unprecedented pandemic, other major health issues in the United States persist. Some of these conditions, such as valvular and structural heart disease (SHD), even place patients at an elevated risk of severe symptoms if they contract COVID-19, making continued treatment of these chronic conditions a complex proposition.
Effective triage of these patients during their time in catheterization laboratories can help reduce both morbidity and mortality from heart conditions while preventing spread of COVID-19, according to two editorials published in JACC Cardiovascular Interventions, co-authored by Laura Davidson, '11 MD, '14, '17, '18 GME, assistant professor of Medicine in the Division of Cardiology.
"We wanted to provide guidance to catherization labs around the world and draw attention to common issues they may face during the COVID-19 pandemic," Davidson said. "During this unprecedented time in modern medicine, it is important that physicians learn from the experience and expertise of their colleagues."
Considerations for care providers should include the risk of delaying procedures, risk to the patient of COVID-19 exposure outside of their home and the utilization of limited hospital resources.
In addition, COVID-19's impact on the cardiovascular system throws a wrench into some diagnostic strategies, according to Davidson. Some patients with COVID-19 present with heart attacks, while others present with electrocardiograms that are very similar to patients having heart attacks, but in fact have normal coronary arteries.
"The pathophysiology behind these various clinical presentations is interesting and not fully understood, but these types of patients would be managed very differently and could alter triage decisions," Davidson said.
In the future, more rapid and widely available testing will help clinicians make these decisions, and future study of the disease will aid public health organizations in writing effective guidelines for care, according to Davidson.
"Ongoing studies will inform us how to best triage patients as we continue to understand the pathophysiology and best treatments for this disease," Davidson said.
Utilizing Social Media for Continuing Education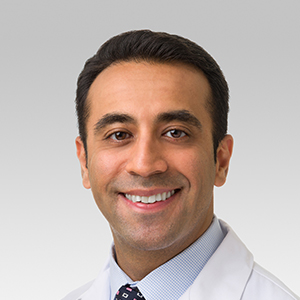 With nearly all in-person medical education conferences and events canceled for the foreseeable future, social media such as Twitter has taken a more central role in medical education and discussion, according to Akhil Narang, MD, assistant professor of Medicine in the Division of Cardiology and co-author of an editorial published in the European Heart Journal.
"The COVID-19 pandemic has required quick dissemination of science, which has been accomplished by rapid reviews of manuscripts by journals and also by social media," Narang said. "We all need to stay current with COVID-19."
Twitter is instant and free to use, making it a relatively democratic platform for dissemination and discussion. On the other hand, it's a public platform, so clinicians and health experts need to filter out the "noise," according to Narang.
"Learning in the modern era is different than what many of us are used to," Narang said. "Social media offers one relatively new medium to learn and engage."