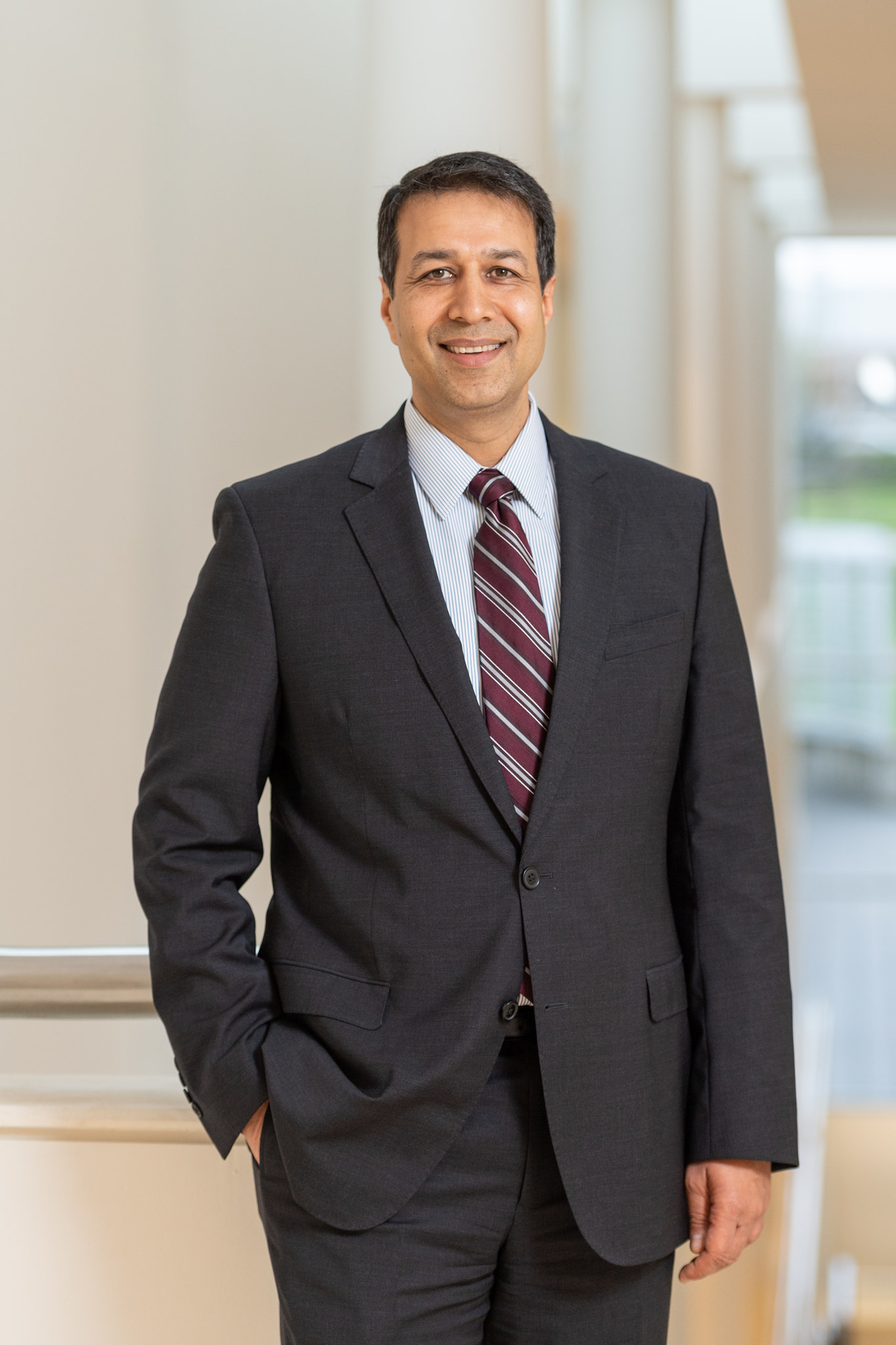 Hasan B. Alam, MD, the Norman W. Thompson Professor of Surgery and section head for general surgery at the University of Michigan Medical Center, has been named the Loyal and Edith Davis Professor and chair of the Department of Surgery at Northwestern University Feinberg School of Medicine, effective September 1, 2020.
"Alam is a remarkable surgeon-scientist who has dedicated his career to ensuring best surgical outcomes for complex patients needing acute critical care," said Eric G. Neilson, MD, vice president for Medical Affairs and Lewis Landsberg Dean. "We are thrilled to welcome him to Feinberg and the Northwestern Medical Group at Northwestern Memorial Hospital. I am confident his expertise and leadership will advance the Department of Surgery to new heights."
A highly regarded trauma and general surgeon and physician-scientist, Alam has established integrative research and clinical programs at various institutions across the country, including Massachusetts General Hospital and the University of Michigan Medical Center, with a focus on developing more efficient and financially sustainable models of care-delivery.
"I am truly excited and honored to join Northwestern Medicine," Alam said. "Not only is it the dominant healthcare system in one of the largest and most iconic cities in the country, but also a national leader in academic medicine, education and innovation. I am looking forward to being a part of this winning team."
Alam earned his medical degree from Aga Khan University Medical College in Karachi, Pakistan in 1990 and completed a surgical residency, chief residency and fellowship in surgical critical care and trauma at the MedStar Georgetown University Hospital-Washington Hospital Center, as well as a postdoctoral fellowship in trauma research at the Uniformed Services University of the Health Sciences (USUHS) in Bethesda, MD.
He has held numerous academic, administrative and clinical appointments at institutions across the country, including USUHS, Georgetown University Medical School, Harvard Medical School and the University of Michigan School of Medicine. His research interests include novel resuscitation strategies, hemorrhage control techniques, modulation of cell protective mechanisms, treatments for traumatic brain injury and septic shock. His clinical interests are in the areas of trauma, emergency general surgery and surgical critical care.
He is an active member of more than 15 scientific and surgical societies, including the American Surgical Association, the American Association for the Surgery of Trauma and the Society of University Surgeons and the Society of Clinical Surgery. He has published more than 300 manuscripts and book chapters, holds a dozen patents, has won numerous awards for excellence in teaching and research, and serves on the editorial boards of nearly all of the leading surgical, trauma and critical care journals.
Alam succeeds Howard Chrisman, MD, MBA, professor of Radiology in the Division of Vascular and Interventional Radiology and of Surgery, who has served as interim chair of the Department of Surgery since March of last year.
"I thank Howard for his excellent interim leadership during this time of transition. I would also like to extend our gratitude to Ted Schaeffer, MD, PhD, the Edmund Andrews Professor and chair of the Department of Urology, who chaired our search committee for their outstanding work in identifying new leadership for the faculty in the Department of Surgery," Neilson said.