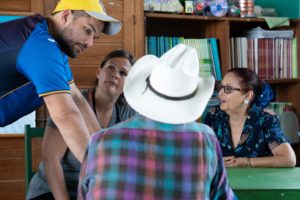 In late September, a group that included Northwestern Medicine medical professionals treated about 1,000 patients as part of an annual medical mission trip to rural Honduras.
For James Pecard, MMS, PA-C, a lecturer in the Physician Assistant Program in the Department of Medical Education and co-leader of the trip, this marks ten years of visiting the same communities, screening for preventable diseases and treating acute conditions.
"I look at the world and see where the need is, see how well my skill set could be utilized, and I've come to the conclusion that you can have a greater impact if you stay in the same communities," Pecard said. "The people recognize us, they smile when they see us and they appreciate that we've come back."
Pecard has participated in medical mission trips for nearly a decade, often with Kelly Krawczyk, MS, PA-C, of Mary's Center in Washington, D.C., and John Stevens, MD, of Indiana University. Now, Pecard, Kelly and Stevens plan the trips themselves, and partner in-country with Sociedad Amigos de los Niños, a non-profit humanitarian organization based in Tegucigalpa, Honduras.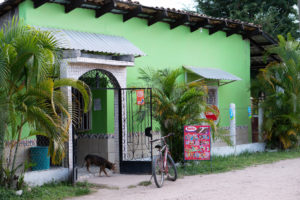 This year, the 17-person group was a mix of medical professionals mostly from the Chicago, Indianapolis and Washington, D.C., areas. The group traveled to Honduras and provided care in the villages of Agua Morada, Las Pilas, Danlí and Pescadero.
"We see a lot of diabetes and high blood pressure, so we screen the patients and treat them," Pecard said. "If we are unable to help, we refer them to their local health stations, if they have them, or if necessary send them to the capital to get help at Hospital Escuela."
Honduras' health system is extremely centralized in the capital city of Tegucigalpa, so much of the rural care falls to volunteers; many of the patients have never seen another healthcare provider.
"For a lot of patients, we are their one and only experience," Pecard said. "We are providing care on a microscopic level, but it helps sustain the health system when combined with other volunteers across the country."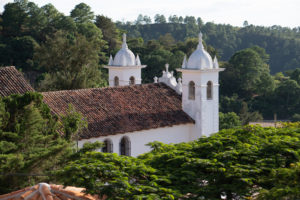 In addition, returning to the same locations year after year allows the volunteers to build relationships with the community and provide continuity of care, according to Pecard.
"The people down there are like family to me now," he said. "A little bit goes a long way, and if you can help change somebody's life — why not?"
Pecard is already planning the next trip, which is open to all students, faculty and staff for the fall of 2019.
"If you want to help people, this is a good fit," Pecard said.
Those interested can contact Pecard for more information.