Lurie Cancer Center will receive nearly $31.5 million in funding, a dramatic 36 percent increase
Ranked as "exceptional" with a near-perfect impact score of 12
Highest possible rating and big funding boost for the Lurie Cancer Center
Recruited 93 new faculty members since last renewal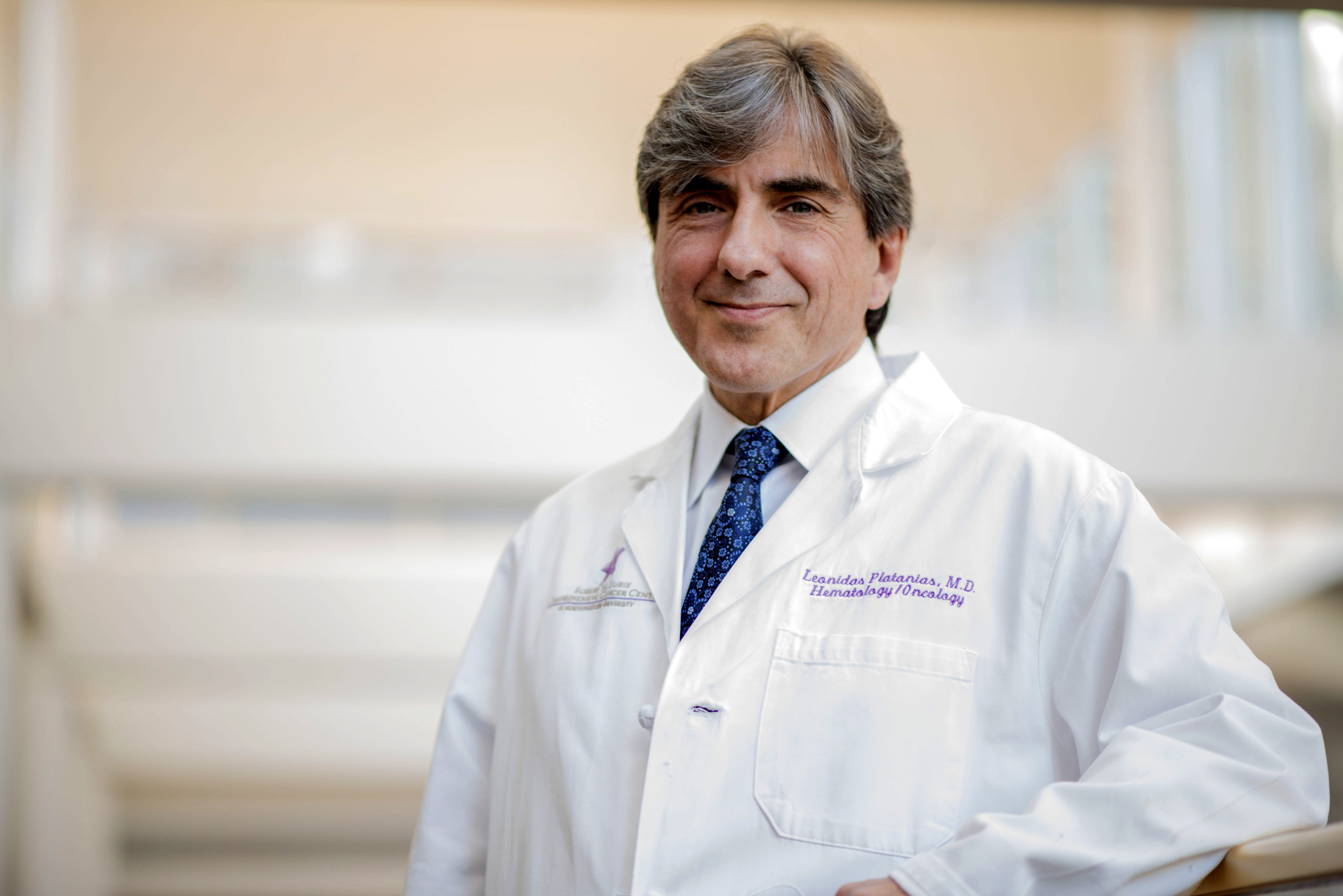 The Robert H. Lurie Comprehensive Cancer Center of Northwestern University received the highest rating possible from the National Cancer Institute (NCI), an overall "exceptional," on the competitive renewal of its Cancer Center Support Grant (CCSG).
The grant award will provide nearly $31.5 million in core funding, a significant increase of 36 percent over the previous award. The CCSG provides essential support for the Lurie Cancer Center's dynamic research programs, as well as infrastructure that includes 14 shared research facilities, resources and technology.
In addition to receiving the highest rating in its history for the excellence of its research programs and patient care, the Lurie Cancer Center received a near-perfect impact score of 12. Numerical scores are assigned on a scale from 10 to 90, with 10 being a perfect score.
"The success of our cancer center reflects the innovation and remarkable achievements of our talented clinicians, scientists and staff," said Leonidas C. Platanias, MD, PhD, director of the Lurie Cancer Center and the Jesse, Sara, Andrew, Abigail, Benjamin and Elizabeth Lurie Professor of Oncology in the Department of Medicine's Division of Hematology and Oncology. "We are now positioned among an elite group of top cancer centers in the country and poised for the next phase of growth. We look forward to expanding our capabilities and intensifying our efforts to defeat cancer as a disease."
This is the fourth renewal of the CCSG for the Lurie Cancer Center. Since the last renewal, the Lurie Cancer Center has experienced dynamic growth in funding, publications and faculty, including the recruitment of 93 new faculty members.
"We have exciting plans for the future. We will further enhance our translational capabilities in cancer immunotherapy, epigenetics and metabolomics across Northwestern University," Platanias said. "We are also expanding our precision medicine capabilities and cutting-edge clinical trials across the rapidly growing Northwestern Medicine network."
For patients, an NCI Comprehensive Cancer Center provides innovative, research-based approaches to detecting and treating cancer. The Lurie Cancer Center and its affiliated hospitals treat nearly 15,000 new cancer patients each year, providing personalized, state-of-the-art treatment, world-class specialists and access to approximately 300 active clinical trials for nearly every type of cancer, often before they are available anywhere else.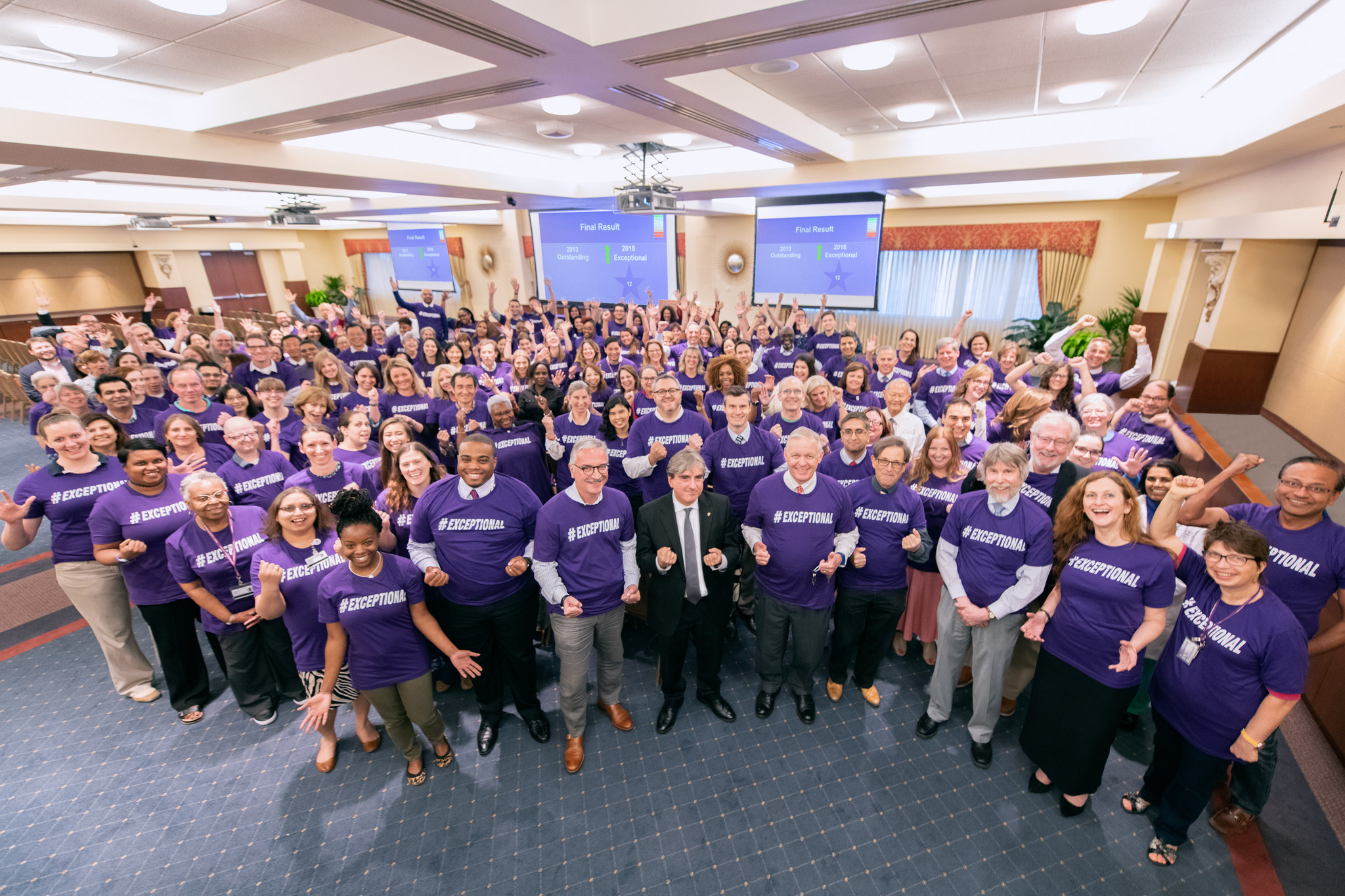 The Lurie Cancer Center's nearly 300 members hold faculty appointments within the Feinberg School of Medicine; McCormick School of Engineering and Applied Sciences; Weinberg College of Arts and Sciences; and other academic units at Northwestern University. Together, they bring their combined knowledge in basic, clinical and translational research directly to patients at Northwestern Memorial Hospital, Ann & Robert H. Lurie Children's Hospital of Chicago, Shirley Ryan AblityLab and Jesse Brown VA Medical Center.
The five-year renewal of the Lurie Cancer Center's status as one of only 49 NCI-designated Comprehensive Cancer Centers in the United States follows a rigorous peer-review process that includes more than a year of preparation, a site visit and analysis by leading scientists from across the country. To earn Comprehensive Cancer Center designation, the Lurie Cancer Center has demonstrated its scientific leadership; depth and breadth of research; commitment to education; and impactful community outreach programs to reduce the burden of cancer.
Established in 1974, the cancer center was dedicated as the Robert H. Lurie Cancer Center of Northwestern University in 1991 through an endowment from Ann and Robert H. Lurie. In 1997 the title was modified to Robert H. Lurie Comprehensive Cancer Center of Northwestern University when it was awarded the National Cancer Institute's highly competitive "comprehensive" designation.
Northwestern Memorial Hospital, the Lurie Cancer Center's primary teaching affiliate and clinical home, was recognized by U.S. News & World Report in its 2017-18 "Best Hospitals" rankings as one of the top hospitals in the country and ranked first in cancer care in the Chicago Metro Area and Illinois for the sixth consecutive year.