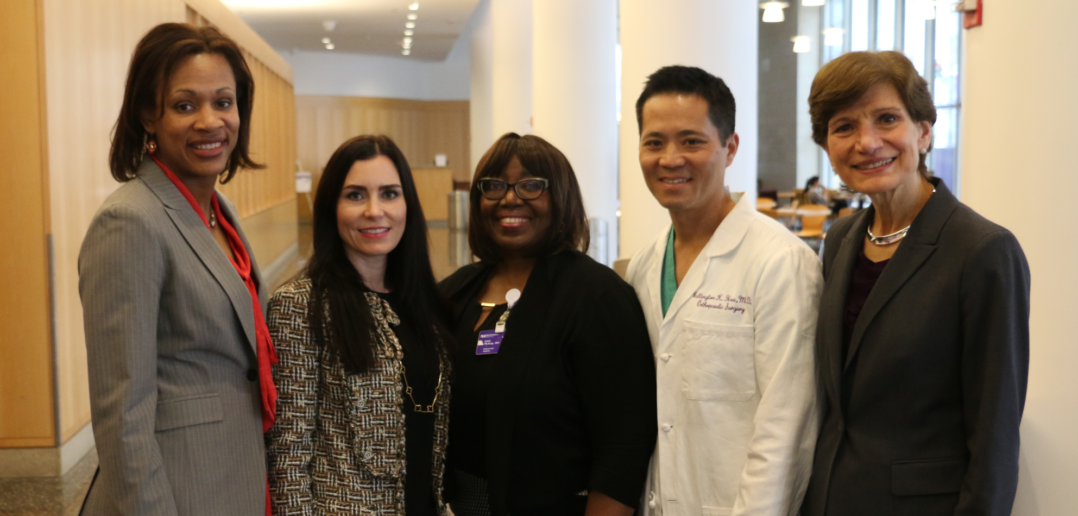 At a workshop on March 27, Feinberg's Medical Faculty Council honored the 2018 Faculty Mentors of the Year Award recipients, giving the winners an opportunity to share mentoring strategies and give thanks to those who helped them along the way.
The 2018 recipients were Mercedes Carnethon, PhD, chief of Epidemiology and vice chair of the Department of Preventive Medicine, and joint recipients Erin Hsu, PhD, research associate professor of Orthopaedic Surgery and Wellington Hsu, MD, Clifford C. Raisbeck, MD, Professor of Orthopaedic Surgery. They will receive their awards during the 2018 Lewis Landsberg Research Day on Thursday, April 5.
"All great struggles start somewhere, and often that somewhere is through a mentor," said June McKoy, MD, JD, MBA, '01 GME, associate professor of Medicine in the Division of General Internal Medicine and Geriatrics and of Preventive Medicine, and president of the Medical Faculty Council (MFC).
Mentoring the Mentors
Carnethon, who was nominated by Philip Greenland, MD, Harry Dingman Professor of Cardiology and Donald Lloyd-Jones, MD, ScM, chair of the Department of Preventive Medicine, was mentored by Greenland beginning with her arrival to Feinberg in 2002. Now, Greenland and Carnethon often mentor together, simultaneously advising current or former fellows.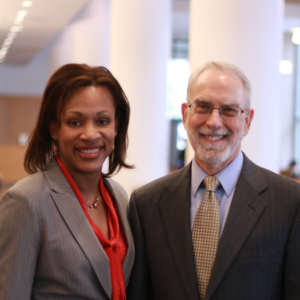 "In addition to one-on-one mentoring, Mercedes has also had an institutional role here, establishing workshops and training people at Feinberg how to mentor," said Greenland, also the director for the Center for Population Health Sciences in the Institute for Public Health and Medicine and a professor of Preventive Medicine in the Division of Epidemiology.
During her address, Carnethon discussed one of her formative experiences: delivering the commencement address for the Human Biology program at her 1996 graduation from Stanford University. Her student advisor at the time secured the speaking engagement, setting an example she would remember for her mentees in the future.
"Give your mentees an opportunity that would make a big difference in their lives," Carnethon said. "I'd like each of you to think about doing something like that for your mentees."
Closing her speech, she emphasized that representation matters and urged other Feinberg mentors to, in the words of Oprah Winfrey, "pay it forward."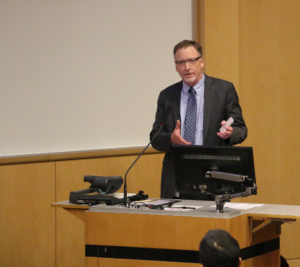 "It's important for women and minorities to serve as role models," Carnethon said. "If you are a woman or a minority and I've helped you, please do the same for someone else — and if you're not, please follow the model of my wonderful mentors who've taken the time to do so."
Lloyd-Jones is also senior associate dean for Clinical and Translational Research, director of the Northwestern Clinical and Translational Sciences Institute (NUCATS), Eileen M. Foell Professor and a professor of Preventive Medicine in the Division of Epidemiology and of Medicine in the Division of Cardiology.
Family Business
2018 featured the first shared Mentor of the Year Award. Nominated by Terrance Peabody, MD, chair of Orthopaedic Surgery, Erin and Wellington Hsu, a married couple who also share a laboratory, have carved out a unique translational science niche in the Department of Orthopaedic Surgery, providing an ideal environment for trainees with a focus on clinical investigation, basic science and personal development.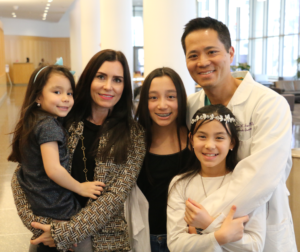 "When I arrived in 2011, one of the bright spots was that both Hsus were here," said Peabody, also the Edwin Warner Ryerson Professor of Orthopaedic Surgery. "They've been an incredible asset to both the Department and I over the last several years."
The fusion of Wellington Hsu's clinical expertise with Erin Hsu's basic science savvy is a unique combination in orthopaedics research, and Erin Hsu understands how lucky they've been to spend their academic careers together.
"We recognize how important our early mentors are in guiding us to where we are today," said Erin Hsu, also the assistant director of the Simpson Querrey Institute for BioNanotechnology (SQI). "I want to acknowledge the people that walked with us along our paths at UCLA, the University of Wisconsin and now here at Feinberg."
The Hsu laboratory has hosted a number of accomplished trainees, and both mentors have taken great pride in advising them as they learn and grow, said Wellington Hsu.
"For a lot of your mentees, they always had it in them, they were always going to make it happen and be successful. But, along the way, as their mentor you can push them in the right direction, just nudge them a bit," said Wellington Hsu, also a professor of Neurological Surgery.
"That's what it takes," he added.