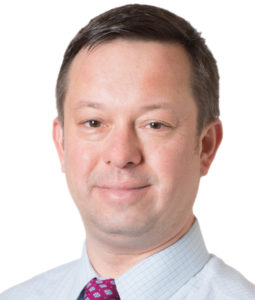 Feinberg has announced the launch of a new Center for Autism and Neurodevelopment, with Peter Penzes, PhD, named as director.
The mission of the Center is to catalyze scientific collaborations aimed at understanding the biological bases of autism and related neurodevelopmental disorders, and to translate those findings into new treatments.
"There is an urgent need to develop new treatments for autism spectrum disorders, which pose an immense challenge to affected families. Such treatments can only emerge from a better understanding of brain development and how it goes awry in autism and related disorders. This center brings together world-renowned experts in brain development and function at Northwestern to address this need," said Penzes, the Ruth and Evelyn Dunbar Professor of Psychiatry and Behavioral Sciences and a professor of Physiology.
Autism spectrum disorder (ASD) is a highly prevalent neurodevelopmental disorder characterized by a range of symptoms, including difficulty with communication and social interactions. One in 68 children have been identified as having ASD, according to the Centers for Disease Control and Prevention.
People with autism also often have other neurodevelopmental disorders and comorbidities, such as intellectual disabilities, seizure disorders or epilepsy, anxiety and depression.
There is currently no cure, and available treatments are limited. Although a number of genes have been linked to autism in recent years, the development of novel therapies for autism and related disorders has proven difficult, largely because their biological bases are not well understood, Penzes said.
To deepen discovery, the Center for Autism and Neurodevelopment brings together basic and clinician scientists from a broad range of fields and employs a multi-pronged approach to research — including basic biology, mouse and human neuronal models, and translational and clinical neuroscience, as well as investigation into comorbid disorders.
"My hope is that the presence of the Center will encourage novel and innovative basic, translational and clinical research in autism spectrum disorder that will one day bring about more effective treatments or even a cure for this complex and often devastating disorder," said Dana Brazdziunas, MD, chief of Developmental Behavioral Pediatrics in the Department of Pediatrics. "As a clinician, I look forward to collaborating with the Center to make this all happen."