In recognition of their contribution to the mission of the medical school during a period of unprecedented growth, three of Feinberg's leaders have been elevated to the position of associate dean; effective immediately, Patricia Garcia, MD, MPH, '91 GME, will serve as associate dean for curriculum, Heather Campbell as associate dean for administration and Larry Kuhn as associate dean for development.
Innovation in Medical Education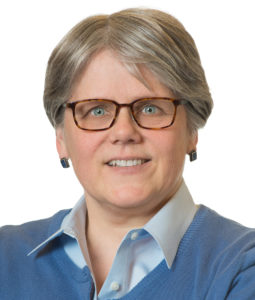 "Dr. Garcia is passionate about high-quality, innovative medical student education," said Diane B. Wayne, '91 MD, vice dean for Education and the Dr. John Sherman Appleman Professor of Medical Education. "She uses each lecture, small-group teaching session and simulation experience to weave together a masterful curriculum designed to not only achieve learning outcomes, but to inspire and shape students to be change agents and leaders throughout their careers."
Garcia earned her MD and MPH from the University of Illinois, Chicago. She has been on the faculty at Feinberg since 1997. Garcia was previously director of phase one and phase two of the curriculum. She also served as chair of the Curriculum Renewal Steering Committee, where she led the development and implementation of Feinberg's new curriculum, launched in 2012.
"I'm extremely appreciative of the opportunity to be part of a great tradition of educational innovation here at Feinberg. It is an enormous privilege to be part of Marianne and Diane's education team in AWOME," said Garcia, also a professor of Medical Education and of Obstetrics and Gynecology in the Division of Maternal-Fetal Medicine. "I am so fortunate to be part of a great department and division that values education and has enabled me to become so invested in teaching and learning at Feinberg, while still caring for patients. I also owe a huge debt of gratitude to the late Michael Ravitch, who first sparked my passion for teaching by recruiting me to be a problem-based learning tutor, and to Jay Thomas, who gave me my first opportunity as an educational leader."
A Culture of Excellence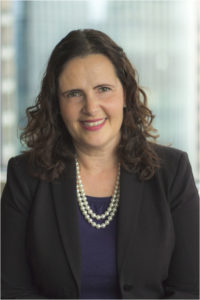 "Heather continues to be a tremendous leader for Northwestern. Her expertise has been critical in the implementation of world-class administrative practices across Feinberg. In particular, her work developing and mentoring our staff workforce has enhanced our culture of competence and professionalism," said Craig Johnson, MBA, vice dean for Finance and Administration and chief operating officer, as well as an assistant professor of Medical Education.
Campbell is being promoted to associate dean from her previous position as senior executive director for administration. She develops and oversees Feinberg's administrative and operational initiatives. Campbell, who joined Northwestern in 2013, earned her MHS in Health Finance and Management from Johns Hopkins University, and previously was a senior director at the Huron Consulting Group and an administrator at New York University and Johns Hopkins School of Medicine.
"I'm honored to accept this new position and look forward to continuing to support our dedicated faculty, staff and students in achieving the essential mission of the medical school, especially during this exciting time of unprecedented growth," Campbell said.
Developing Relationships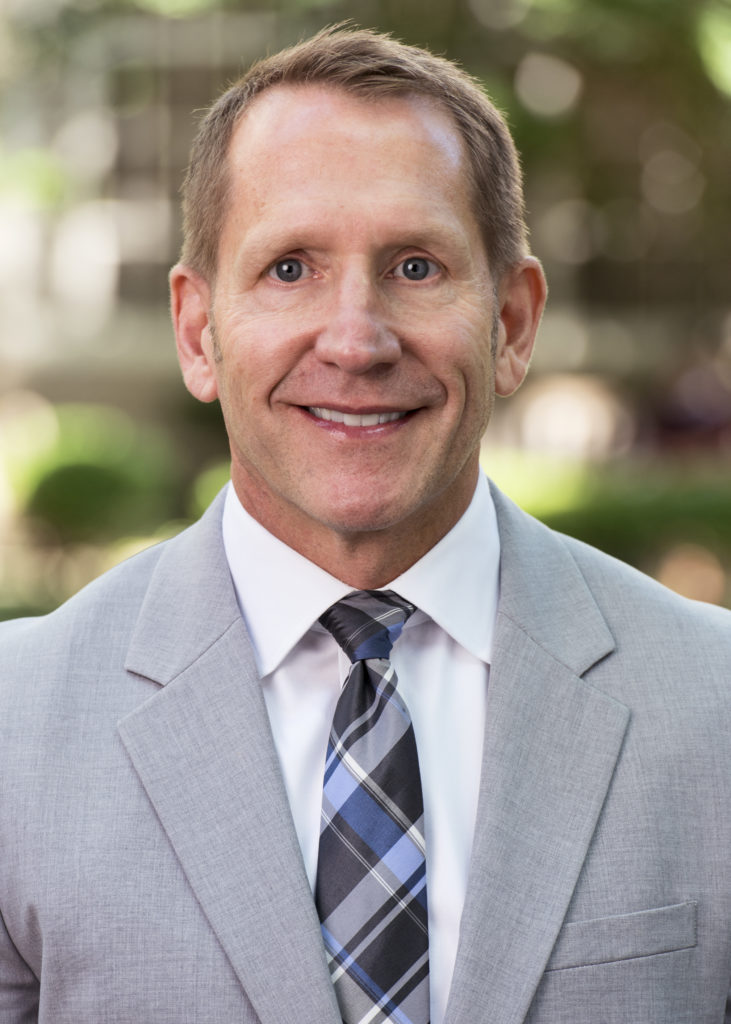 "Larry is a leader and role model in all regards. He has a distinguished career as both a mentor and fundraiser," said Alan Krensky, MD, vice dean for Development and Alumni Relations and a professor of Pediatrics in the Division of Kidney Diseases and of Microbiology-Immunology. "This promotion is most deserved."
Kuhn joined Northwestern in 2008, serving previously as assistant dean for development. He oversees Feinberg's alumni relations, annual giving and alumni-focused major gift officers who specialize in principal, major gift, grateful patient and planned giving fundraising.
"Over nine years ago, I embarked on a new career here and have been grateful to Northwestern University and the Feinberg School of Medicine for the opportunity ever since. It has been an honor to serve and work with our distinguished medical alumni, grateful patients, and community donors," Kuhn said. "Building these relationships has been so rewarding for me because, together with our exceptional colleagues and faculty, I can see the impact we are having on students through scholarships and across the institution as we continue to influence our competitive advantage and positive trajectory now and in the future."