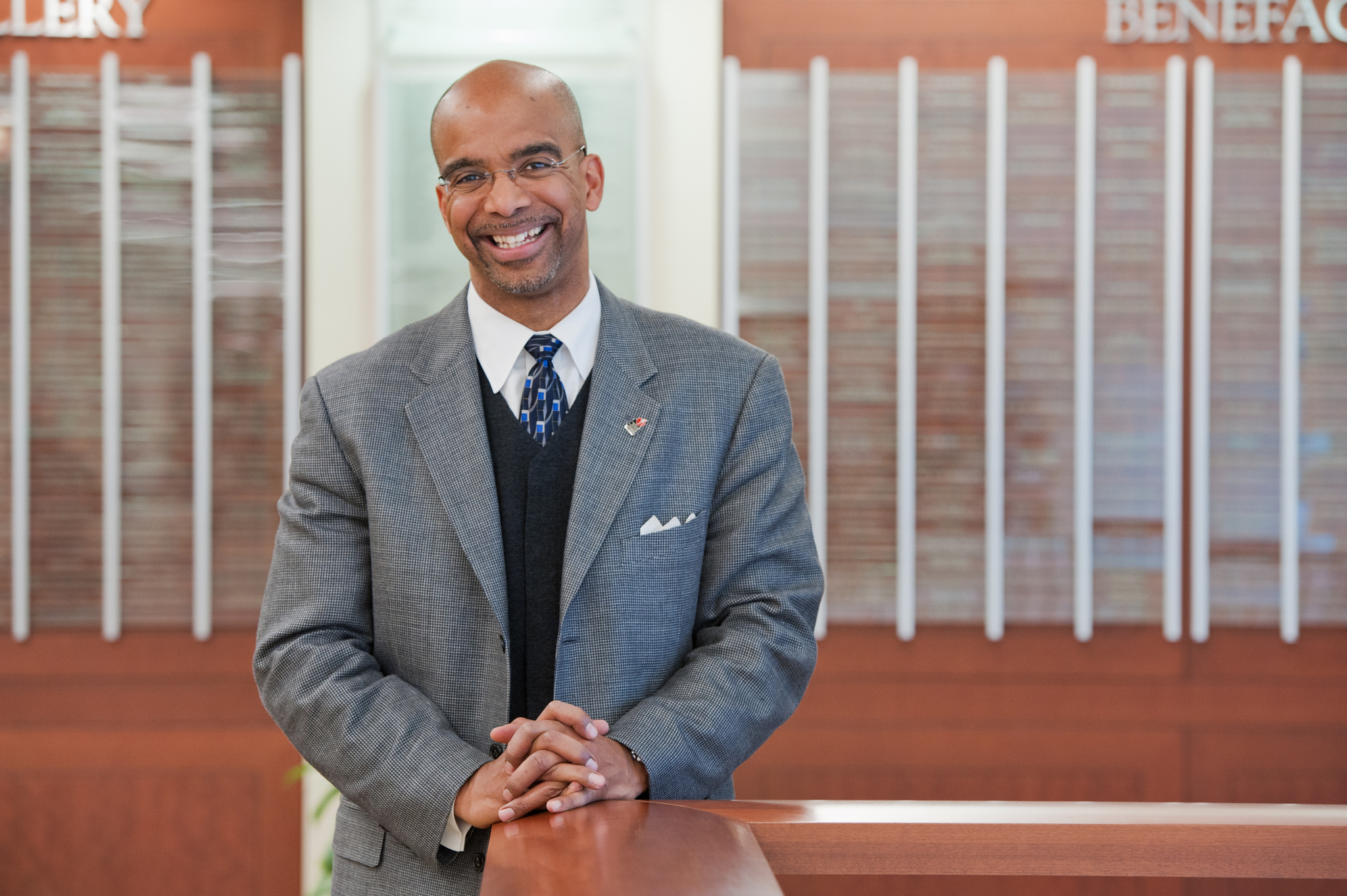 Clyde Yancy, MD, MSc, vice dean for Diversity and Inclusion, Magerstadt Professor and chief of Cardiology in the Department of Medicine, has been elected to the National Academy of Medicine (NAM).
Election to NAM, based on professional achievement and a commitment to service, is considered one of the highest honors in medicine. NAM, formerly known as the Institute of Medicine, was established in 1970, and serves as a source of expertise on issues related to health, medicine and science, and provides independent, evidence-based advice to policymakers, health professionals and the public sector.
"I am truly humbled by this election," Yancy said. "This honor is less a celebration and more a platform to press with even more vigor as a leader, teacher, investigator and physician."
In addition to leading the Division of Cardiology, Yancy is also a professor of Medical Social Sciences and associate director of the Bluhm Cardiovascular Institute. Since 2015, he has also served as the inaugural vice dean for Diversity and Inclusion.
Yancy has published nearly 400 scientific papers, with particular focuses in the areas of hypertension, heart failure, cardiomyopathy, preventive cardiology, and ethnic and racial disparities in cardiovascular disease. He is ranked one of the most highly cited researchers in the world, according to an analysis by Thomson Reuters.
"Clyde is an exceptional scientist and a superb physician, and his election into the National Academy of Medicine is well-earned," said Eric G. Neilson, MD, vice president for Medical Affairs and Lewis Landsberg Dean. "His extensive research achievements, as well as outstanding service and leadership, have contributed greatly to the medical school and the field of cardiology alike."
Yancy joined Northwestern in 2011, after serving as chief of cardiothoracic transplant services and director of the Baylor Heart and Vascular Institute at Baylor University. He received his medical degree from Tulane University School of Medicine in 1982, and completed his post-graduate training in internal medicine and cardiology at Parkland Memorial Hospital and the University of Texas Southwestern Medical School in Dallas.
Yancy is a former president of the American Heart Association (AHA) and has served in leadership capacities for the National Institutes of Health, Patient-Centered Outcomes Research Institute, Food and Drug Administration, American College of Cardiology, Association of Black Cardiologists and Heart Failure Society of America. At the medical school, he is a member of the Institute for Public Health and Medicine, the Center for Diabetes and Metabolism and the Northwestern University Clinical and Translational Sciences Institute (NUCATS).
His work has previously been honored with a number of prestigious awards, including the AHA's Gold Heart Award in 2013, the organization's highest honor, and its Physician of the Year Award in 2003.
"A moment such as this immediately brings to mind an important aphorism: 'there is always someone to thank,'" Yancy said. "I am grateful to my mentors who provided inspiration; I am thankful for my peers who have been great collaborators; I have deep gratitude for my trainees and students whose questions have fueled my curiosity and challenged my fund of knowledge; I am forever appreciative of all the patients who have taught me much about medicine and more about life; and I am humbled by the love and support from my family and friends."