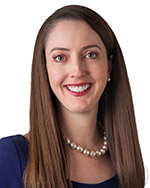 Melina R. Kibbe, MD, '03 GME, has been named editor in chief of the scientific journal JAMA Surgery, effective January 1, 2015. Dr. Kibbe is the Edward G. Elcock Professor of Surgical Research in Surgery-Vascular Surgery at Northwestern University Feinberg School of Medicine.
"This is an incredible honor for me," said Dr. Kibbe. "I plan to continue publishing highly relevant and impactful work that will contribute to and advance the care of patients with surgical disease. I hope to provide a vehicle through which surgeons can remain up-to-date on current standard of care. However, I also hope to provide surgeons with novel data and innovative concepts and approaches that challenge current paradigms, forcing us to think more broadly about how we treat patients with surgical disease and to develop better and safer ways to care for our patients."
Dr. Kibbe joined Feinberg as a full-time faculty member in 2003, after completing a fellowship in vascular surgery at Northwestern Memorial Hospital. In addition to her professorship, she is the vice chair of research in the Department of Surgery and a member of the Robert H. Lurie Comprehensive Cancer Center of Northwestern University.
"Melina's trajectory in the world of scientific research, her outstanding grasp of grantsmanship, her leadership skills and her enormous positive energy are among the reasons for her continued success," said Nathaniel Soper, MD, Loyal and Edith Davis Professor and chair of the Department of Surgery.
Dr. Kibbe is co-chief of the vascular surgery service at the Jesse Brown VA Medical Center, a recent past-president for the Association for Academic Surgery and currently president-elect for the Midwestern Vascular Surgical Society and the Association of VA Surgeons. She is an associate editor of the Journal of Surgical Research, member of the editorial board for Surgery and Annals of Surgery and a distinguished reviewer for the Journal of Vascular Surgery.
"I am excited to be able to contribute to the world of surgery through JAMA Surgery, together with a highly engaged and active editorial board whose members are all focused on the same thing:  the pursuit of surgical excellence through written, audio and video communication," said Dr. Kibbe.
Prior to 2013, JAMA Surgery was known as Archives of Surgery.
Dr. Kibbe's bibliography includes more than 150 peer-reviewed manuscripts, review articles and book chapters, with an emphasis on nitric oxide vascular biology and nitric oxide-based therapies.  She has received numerous awards, including, in 2010, the Presidential Early Career Award for Scientists and Engineers, the highest honor given by the U.S. government to outstanding scientists in the early stages of their independent research careers.
Dr. Kibbe is part of a long list of faculty members at Feinberg who are editors and reviewers of high impact scientific journals.