Doctor of Physical Therapy Program
Teaching Feinberg students to practice patient-centered care

The Doctor of Physical Therapy (DPT) Program, housed in the Northwestern University Feinberg School of Medicine Department of Physical Therapy and Human Movement Sciences (NUPTHMS), can not only boast about its standing as the oldest physical therapy school in the nation, but can also tout its U.S.News & World Report ranking, where it consistently lands among the top 10 schools.
Feinberg enrolls 80 DPT students per class and approximately two students per class in the combined DPT/PhD in Engineering Program. Jane Sullivan, PT, DHS, assistant chair for recruiting and admissions for the DPT Program, says that Feinberg's program stands out because of the research opportunities it offers to students. In fact, depending on the year, 50-75 percent of DPT students have their research accepted for presentation at national physical therapy association meetings or other scientific society meetings.
"Feinberg students are exposed to cutting edge research and contribute to the discovery of new knowledge through their own research projects," says Sullivan, also associate professor of physical therapy and human movement sciences. "Additionally, our students learn to practice an evidence-based model that is patient-centered and progressive."
Students learn through a curriculum comprised of lectures and clinical experiences. This includes part-time clinical involvement during the academic part of the curriculum, as well as 38 weeks of full-time clinical internships divided between four of the more than 400 clinical education sites available throughout the country. While completing their internships, students must allocate time to acute care and in- and outpatient settings, and work with individuals who have neurologic, orthopaedic, and general medical diagnoses.
"All of our coursework is organized around a motor control framework that enables our students to diagnose and treat movement dysfunction," Sullivan says. "This unifying construct permeates all DPT classes and ultimately defines Feinberg students and alumni by their way of thinking."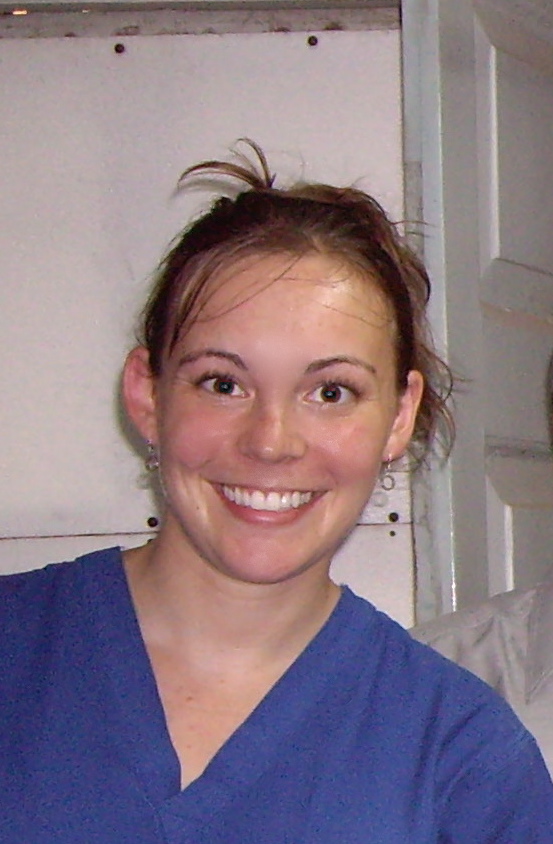 Vanessa Warner, a third-year DPT student at FEinberg, highlights the program's accessible faculty, supportive classmates, and endless research opportunities.
Vanessa Warner, a third-year DPT student, says Feinberg's program is highlighted by an accessible and accommodating faculty.
"It is very clear that professors really care about their students," she says. "They continually go out of their way to ensure that we have the best learning experience."
Along with the welcoming faculty, Warner says the close relationship that her classmates form provides an invaluable support system.
"My favorite aspect is undoubtedly the class camaraderie," she says. "Our class is non-competitive and everyone is willing to help one another. We require a lot of hands-on practice, so we get very close in a short amount of time."
A host to perspective Feinberg classmates and student member of the American Physical Therapy Association (APTA), Warner says she partially selected the program because it requires and encourages student research.
"When I asked about research opportunities at some of the other PT schools I visited, I was met with blank stares," Warner says. "When I heard about the research opportunities at Feinberg, I knew I wanted to go to school here."
So far, her experiences at the medical school prove that she has made the right choice, Warner says.
"The program really pushes its students, encouraging us to work together and think creatively to become the best clinicians and researchers possible," she says. "I'm very thankful to be part of such an excellent program, and I'm looking forward to continuing my journey toward becoming a physical therapist."
To learn more about the DPT program, please visit their web site.