MS in Clinical Investigation Offers Formal Clinical and Translational Science Research Training to Residents, Fellows, and Junior Faculty
The Master of Science in Clinical Investigation (MSCI) Program at Northwestern University Feinberg School of Medicine has grown from five to more than 70 students since its inception in 1999. This part-time master's degree program, sponsored by the Center for Education and Career Development (CECD) and housed in the Northwestern University Clinical and Translational Sciences (NUCATS) Institute, admits 20-30 students per year. Graduates, on average, take two to three years to complete their studies.
Students in the program are primarily fellows in clinical programs (65-70 percent) and junior faculty members (25-30 percent) from the departments of medicine, surgery, and pediatrics, although there is representation from nearly all clinical departments and programs at the medical school. A handful of students are in Northwestern residency programs, Feinberg's Integrated Graduate Program in the Life Sciences, and Northwestern Memorial Hospital's pharmacy program. Some even come from industry or other Chicago area institutions.
"The caliber of the students in the MSCI program is excellent, which reflects the quality of Northwestern's training programs and junior faculty," says Lewis J. Smith, MD, professor of medicine at Feinberg, associate vice president for research at Northwestern, and director of the program.
Smith adds that the MSCI Program provides these students with a rigorous education in the quantitative and ethically sound methods that are necessary for the design, implementation, analysis, and publication of clinical research studies — important lessons for individuals who hope to become clinical and translational researchers in places like academic medical centers and associated research sites. The MSCI program also offers students new opportunities for networking with trainees and faculty from outside their own school, department, or division.
In their path to earning an MSCI degree, students take required courses in epidemiology, biostatistics, ethics, and medical writing. Electives in subjects like clinical trials, drug development, bioinformatics, medical informatics, molecular epidemiology, and cardiovascular disease epidemiology further enhance students' competency in clinical and translational research. Students also complete a research project in which they are expected to work with research mentors to apply the knowledge that they've gained, while developing their own research skills.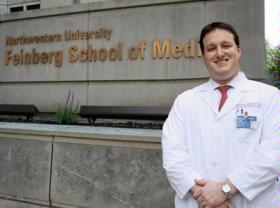 Jeff barsuk, md, says his MSCI assignments have become research outside of the classroom.
Jeff Barsuk, MD, assistant professor in the Department of Medicine and hospital medicine, is in his last quarter of the MSCI program. One of the best characteristics of the program, he says, is that assignments have real world applications.
"Papers that I wrote as part of the coursework have turned into research outside of the classroom," Barsuk says.
For instance, a survey he conducted for one course will be used as part of a national study on internal medicine residency training.
Additionally, MSCI candidates develop qualifications that immediately translate into their professional research. When no statistician was available to analyze survey findings, Barsuk says he was able to use the skills that he had acquired through the program to run his own statistical analysis.
"The program teaches you how to properly design studies, understand statistics, and write manuscripts," Barsuk says, "If you are planning a career in research, this program is an invaluable asset."
For more on the MSCI program, please visit their website.