Dr. Cella Named Chair of New Department of Medical Social Sciences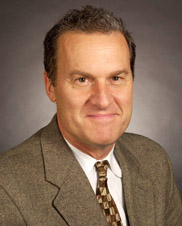 Dr. David Cella
A top researcher on how to measure outcomes among cancer patients and the quality of life for patients in medical clinical trials has been named chair of a newly created Department of Medical Social Sciences at the Feinberg School of Medicine.
David Cella, PhD, 53, will head the new department, which will focus on health measurement, quality of life measures, outcomes science and statistical tools used to support clinical research, said Dr. J. Larry Jameson, Northwestern University vice president for medical affairs and the Lewis Landsberg Dean of the Feinberg School.
"This new department reflects our growing interest in translational research and developing robust approaches for measuring clinical outcomes. Its faculty will have extensive collaboration within Feinberg and throughout the University and will contribute to the planning and delivery of the medical school curriculum," Dr. Jameson said. "We're very fortunate to have someone of David Cella's stature and expertise to lead the new department."
Dr. Cella currently is professor of psychiatry and behavioral sciences at the Feinberg School and a member of both the Institute for Healthcare Studies and the Robert H. Lurie Comprehensive Cancer Center. He also recently served as executive director of the Center on Outcomes, Research & Education at NorthShore University HealthSystem, formerly known as Evanston Northwestern Healthcare.
"I am excited and honored to take on this new leadership role at Feinberg," Dr. Cella said. "I look forward to working with my faculty colleagues and Dean Jameson on these important issues in research, clinical care, and medical education."