Julius Dewald Named Department Chair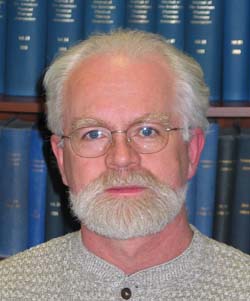 Dean Lewis Landsberg, MD, has named Julius P.A. Dewald, PT, PhD, chair of the Department of Physical Therapy and Human Movement Sciences, effective April 1.
Dr. Dewald has been associated with Northwestern since 1988 when he was a postdoctoral fellow in physiology. He holds undergraduate and master's degrees from Vrije Universiteit Brussel in Belgium and a PhD degree in neurophysiology from Loma Linda University.
A faculty member at the Feinberg School since 1990, Dr. Dewald is associate professor of physical therapy and human movement sciences, of biomedical engineering, and of physical medicine and rehabilitation. He also serves as the current president of the Medical Faculty Senate Council.
In the announcement made March 25, Dean Landsberg commented, "I'm delighted that Dr. Dewald has accepted this important leadership position. I look forward to working with him to continue the development of the Department of Physical Therapy and Human Movement Sciences along the lines established by his predecessor, Dr. John D. Brooke. We are indebted to Dr. Mark Rogers for serving as acting department chair during the past 23 months."